Shen Congwen: beautiful souls of Xiangxi
Editor:Sharon Lee
Source:hunnu.edu.cn
Updated: 2006-7-20 16:13:53
Shen Congwen
As one of the great writers in modern China£¬Shen Congwen (1902-1988) is also one of the finest Chinese prose novelists of all time. Literary critics and historians have offered several reasons for why Shen Congwen is a great writer. The foremost explanation is his power as a literary stylist. He could make the Chinese language beautiful.

Some critics have praised Shen Congwen for creating characters with beautiful souls. Readers credit him with having described beautiful and fulfilling styles of life in his hometown, even in materially primitive surroundings. Shen conjured up the ¡°health and dignity¡± of his country folk. He was highly praised by the Crescent Moon writers and other critics at his time. His regional novels even made Southwest Hunan well-known in the world. Other literary critics value Shen Congwen as a realist writer. He has written many works exposing the abuses of the military in the countryside, and the vanity and the degeneracy of the urban bourgeoisie.
Many of Shen¡¯s short stories reveal the plight and the strength of the common people. They were chosen from the period when Shen had already honed a fine writing style, and they were written about rural folks in his native region as well as people he knew in his daily life. Obviously, the writer valued human virtues of his country folk and praised the healthy and natural living style of these people. There are contradictions between the ¡°old¡± and the ¡°new¡±, that is, the old pastoral life in Southwest Hunan and new changes due to the moral decline in the time of war. Contradictions are also between human values with integrity and simplicity in natural life and the corruption that leads to the decline and death of a regional culture. The writer realized these contradictions and depicted them with his critical stance.
Biographical facts about Shen Congwen (1902-1988).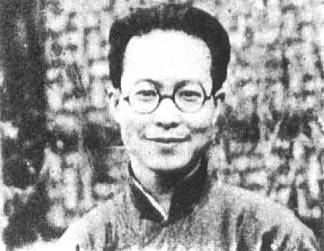 Born in Hunan, belonged to the Miao minority.

Graduated from primary school in 1918. Joined the army for a while.

Went to Beijing in 1922, where he engaged in self-study and also started writing, his first publication dating from 1924. Early works reflected his military experiences and revealed the cruelty of warlords.

He went to Shanghai in 1928 with two close friends, Ding Ling and her husband, Hu Yepin. Among the three writers, there emerged for a time a rumor of love affair with Ding Ling. Introduced by Hu Shih, He held a teaching post in Shanghai in 1929, taught in Qingdao in the early 1930s.

Became editor of the literary supplement of the Tianjin newspaper Dagong bao (L¡¯ Impartial) in 1933. This literary supplement is considered the main organ of the ¡°Beijing Style¡±. There, Shen Congwen did great work of literary editing as well as promoting young writers.
Shen Congwen was extremely prolific, publishing 20 collections (mainly fiction and prose) between 1933 and 1937. He taught briefly at Bei Jing University after 1945, but was classified as an reactionary and removed from his position in 1949. His works and ideas being impopular with the new regime of the Party, he had to spend the next decades working in the Palace Museum in Beijing, studying Chinese ancient costumes. In the cultural revolution, he was forced to give up his own mind and to accept the Red Guards¡¯ re-education. From an intellectual to a street cleaner, the change of social role afflicted Shen¡¯s mind and deprived much of his freedom. As a scholar, Shen overcame all the hardship of personal life and made great contribution to the preservation of Chinese culture. His work, A Study of Ancient Chinese Costumes also gained him great fame all over the world. After his rehabilitation in 1978, he lived a comparatively quiet life.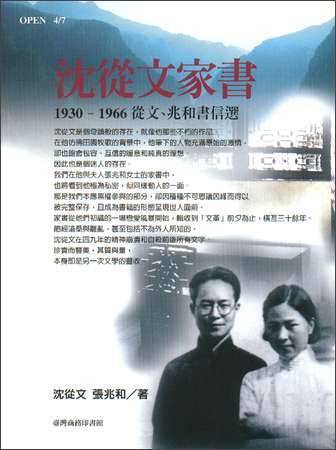 Shen's collection of letters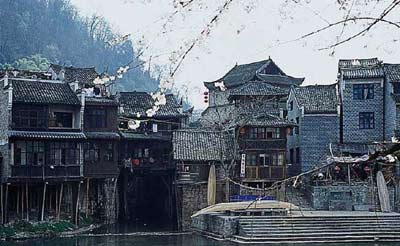 Shen's hometown