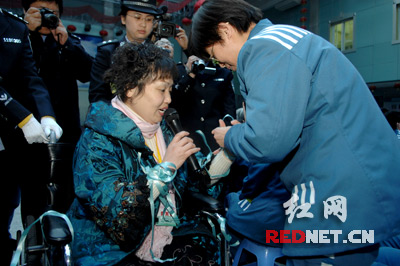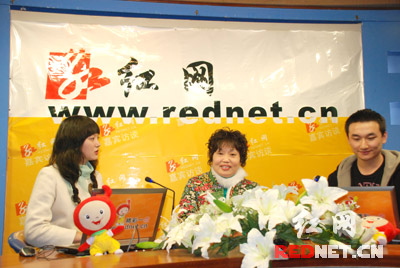 红网长沙2月17日讯(记者 刘胜军)一个坐在轮椅上的湖南女子,凭借着身残志坚的毅力,凭借她的爱心,善行五年,让20万人受益。她叫李丽,45岁,衡阳市"李丽家庭教育工作室"、公益网站"丽爱天空"创办人。今晚,坐在轮椅上的她出现在中央电视台2007年度"感动中国"人物颁奖典礼上,她的爱,感动了中国。
Li Li is known as "Helen Keller of Hunan". The 45-year-old has been living with polio since the age of one. She suffered another tragedy when she was 40: an accident completely paralyzed her lower body. But physical disability could not stop her from engaging in social and educational work.
  残疾打不垮、贫困磨不坏、灾难撞不倒,坚强和她的生命一起成长。身体被命运抛弃,心灵却唱出强者的歌。五年时间,温暖八万个冰冷的心灵,接受、回报、延伸,她用轮椅为爱心画出最美的轨迹。这是此次中央电视台2007年度"感动中国"人物评审委员会给李丽的评语,简短而有力。
Li is founder of a website on home education and a workshop on psychological education for juveniles. She has delivered lectures in more than 100 institutions, inspiring thousands of people.