第二届中部绿博会吸引了400余家食品企业参会。 The Second Central China Green Food Expo attracts 400 enterprises.
中部六省绿色食品展示专区。 Six provinces of center China show their food products in the exhihibtion.
北京绿色食品企业组团参展。Green food of Beijing city is showing their products.
湖南茶业的展示区布置得古色古香。Tea products.
北京展区的大红枣吸引了电视台的摄像镜头。 Nice products attract people.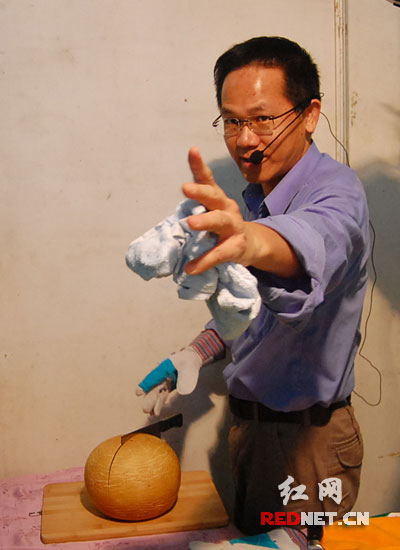 In accordance with the policy of "taking both quality and quantity into account, emphasizing both certification and supervision", the province accelerates the development of green food industry. The quantity of green food across this province is increasing rapidly, covering cereals, oil, fruits, vegetables, teas, meat, milk, aquatic products, etc. A batch of green food brands like "Jinjian rice", "Junshan tea", "Jinhao oil" are greatly recommended by Hunan Provincial Green Food Office and are competitive in the market.
  In order to promote the green food brands, the Hunan Provincial Agriculture Department organizes green food enterprises to take part in the national "agricultural fair" every year. Since last year, a series of green food fairs have been held in Hunan, creating a large number of well-known green food brands, such as "Qinyuanchun" rice, Junshan tea, aquatic product of Datong Lake, Lizhou grape and so on.