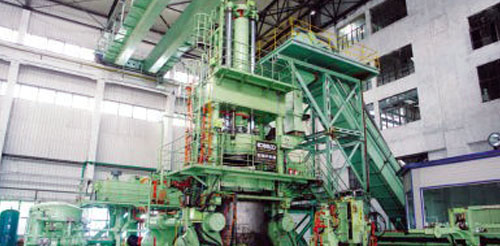 ¡¡¡¡According to the Working Conference on Accelerating the Promotion of the New Industrialization in Hunan Province held this year, in the recent three years, the industry of Hunan Province has doubled in the quantity, efficiency and investment, and more than additional over 320,000 new job opportunities were created, which has excited many people.
¡¡¡¡In 2006, Hunan Province officially implemented the strategy of ¡°new industrialization leading development¡± and the industry entered the sound and rapid development phase. In industrial field, the five ¡°100-Billion-Yuan¡± industries, namely machinery, petrochemical industry, food, nonferrous metal and light industry, came into being; a number of leading enterprises which are influential all over China such as Zoomlion, Sany and Valin Steel have emerged; several industrial and economic zones with their own characteristics such as the Chang-Zhu-Tan City Cluster have been formed. According to the statistics, in 2009, 139,900 more people became employed in the industrial enterprises with the designated size. With the support of the industrial economy, the total economic output of Hunan Province has reached 1.29307 trillion Yuan, up by 13.6%, entering the top ten provinces in term of the total economic output.
¡¡¡¡Driven by the development of the Chang-Zhu-Tan City Cluster and ¡°3 plus 5¡± City Cluster, the southern and western parts of Hunan Province also accelerated the industrial development. The regional economic development in Hunan Province tended to be more coordinated.
¡¡¡¡Translator: Yan Jing