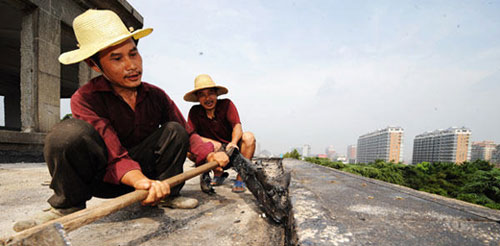 (file photo)
  Changsha City this year plans to invest 30 million yuan in renovating 15 old communities: repairing roads, dredging septic tanks, and planting trees. The comprehensive treatment of community environment this year will differ from that in the past in enhancing infrastructural facilities and increasing physical fitness facilities and laundry racks so as to make residents more comfortable.
  According to a chief from Changsha Municipal Office, the infrastructural reconstruction and environment treatment should optimize functions of communities and facilitate construction of excellent communities. The schemes for comprehensive treatment of each community will be disclosed to local residents to solicit their opinions.
  At present, the schemes have been worked out and are under discussion. The comprehensive treatment projects are expected to start all-round construction in mid-April and to be finished for acceptance by the end of this July.