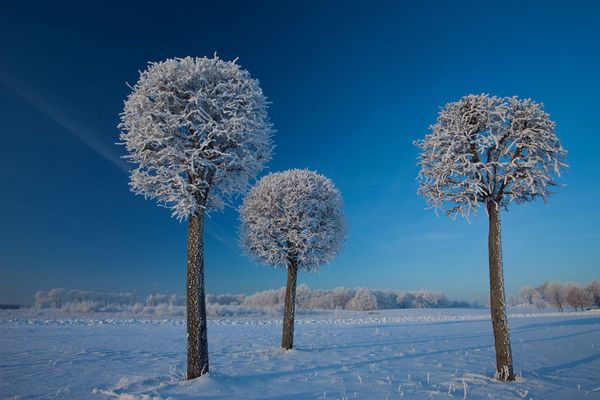 Trees, Lithuania
Photograph by Matas Juras, My Shot
This winter has been extremely beautiful in Lithuania. It was an early morning and minus 25 degrees Celsius outside. This landscape feels out of this world, but in fact it's in the outskirts of my home city, Kaunas¡ªjust a mile away from my house. Oftentimes beauty lies just a step away from our door. But we tend to ignore it. Too often we opt to chase beauty in distant exotic locations, missing all that's around us and ignoring the adverse effects of long-haul flights.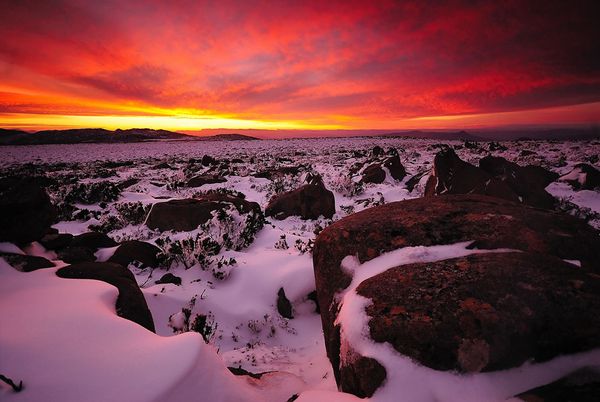 Mount Wellington, Tasmania
Photograph by Michael Walters, My Shot
This was captured on Mount Wellington in the capital city of Tasmania, the island state of Australia. This mountain overlooks the city and is only a ten-minute drive from it. I was lucky enough to capture one of the most beautiful sunsets on this very cold winter's day. I also got some minor frostbite on my hands for the effort. Gloves next time.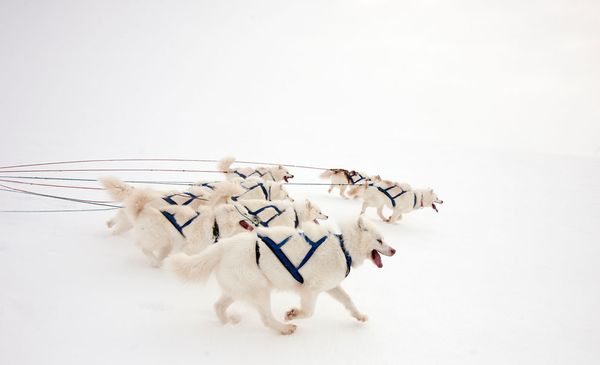 Sled Dogs, Canada
Photograph by Michelle Valberg, My Shot
Going for a dogsled ride in Igloolik was an amazing experience. White light, snow lightly falling, and only the sound of the dogs and sled beneath you. Words can't describe it well enough.