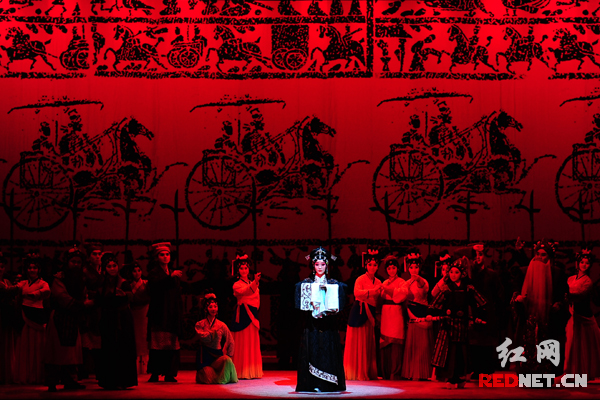 Xin Zhui displays profound ancient civilization and culture of Hunan province, which is of great cultural value in modern times.
《辛追》展现湖南古老的文明,宣传了湖南悠久的历史文化和博大深厚,有强烈的当代文化价值。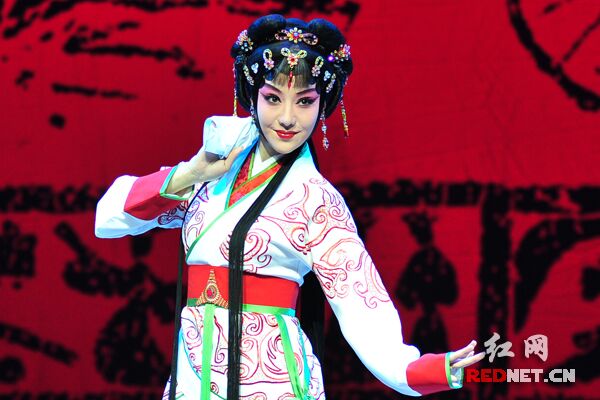 Zhang Xuan: performer of Xin Zhui
辛追的表演者张璇。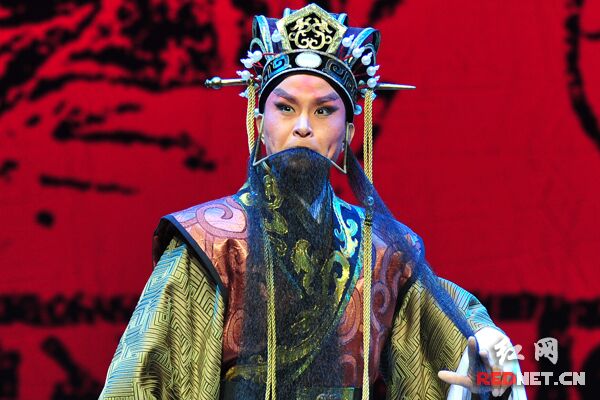 Peng Linjun: performer of Li Cang
利苍表演者彭麟钧。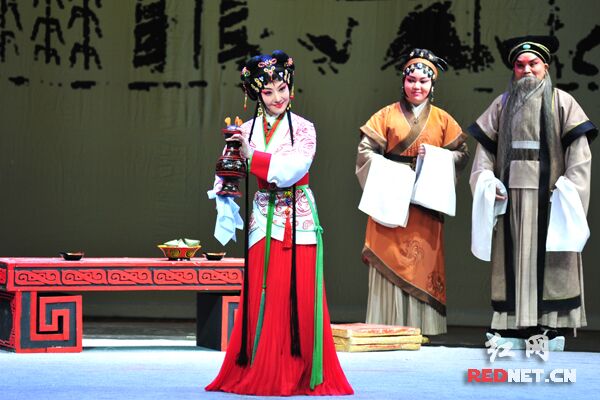 The opera takes Xin Zhui's all life as the key to tell her love and hatred with two men, Li Cang and Yue.
全剧以辛追的一生为主线,讲述了她与利苍和越两个男人之间的爱恨情仇。
Rednet (Changsha): The historical Peking opera Xin Zhui rehearsed by Hunan Peking Opera Protection and Inheritance Center is performed in Chang'an Grand Theater, Beijing on August 18.
The opera molds the image of Xin Zhui, a bright and capable, strong and brave Human woman. A large number of Hunan cultural elements are added to dance, music and language performance on the stage. The opera mixes Kun opera and Peking opera sing, as well as local music elements of Hunan opera and Huagu opera, etc.
Original link: 【湘戏晋京】《辛追》:湘魂京韵写佳人
通讯员 陈清 时刻新闻记者 汤红辉 长沙报道
由湖南省京剧保护传承中心排演的大型京剧历史剧《辛追》,将于18日在北京长安大戏院上演。
《辛追》塑造了一个聪明能干、坚强勇敢的湖湘女子形象。在舞台表现上,舞蹈、音乐、语言等方面都运用了大量湖湘文化元素,让千年湖湘文化底蕴展现于舞台。该剧糅合昆曲和京剧演唱于一体,并融入湘剧、花鼓戏等湖南地方音乐元素。