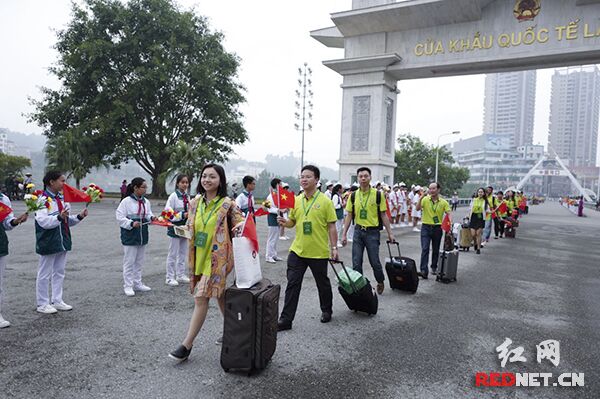 Chinese Youth Delegation arrives in Vietnam.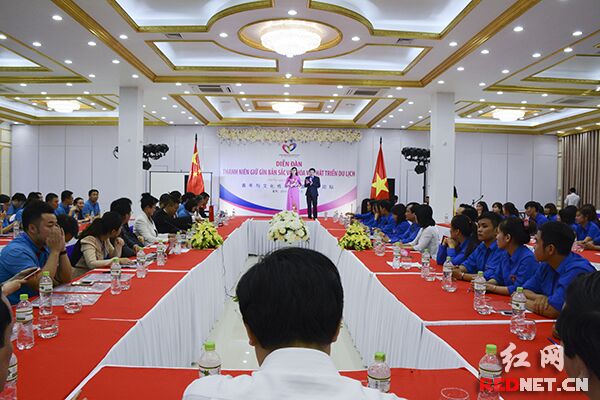 Chinese and Vietnamese sides hold Youth and Cultural Inheritance & Tourism Development Forum.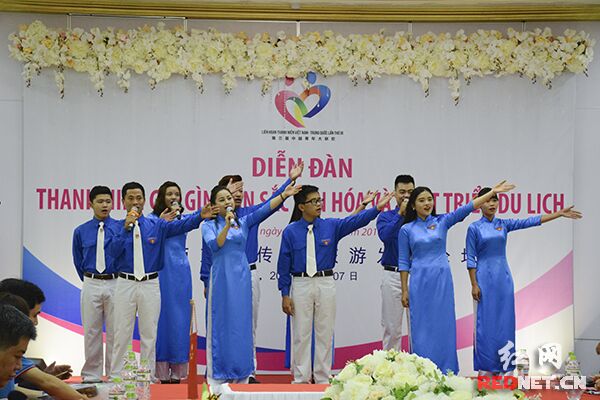 Vietnamese women dressed in AO DAI put on performance.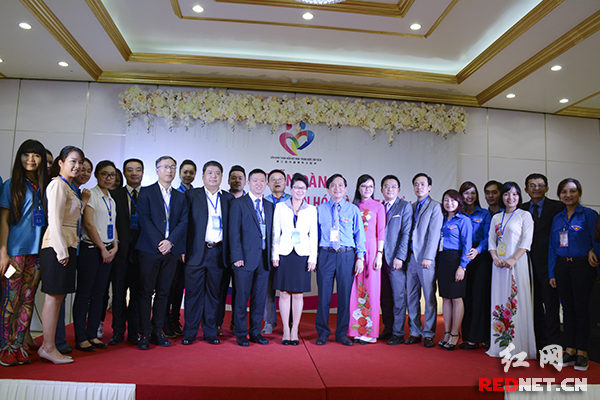 The group photo of Chinese and Vietnamese youth representatives.
  Rednet (Vietnam): On November 7, the third Chinese-Vietnamese Youths Get-together was held in Vietnam. During four-day celebration, 1,000-member Chinese youth delegation (including 36 Hunan youth representatives) together with 9,000 Vietnamese youths, joined colorful activities in 7 locations of Vietnam.
  Original link: 第三届中越青年大联欢在越南启幕 湖南36名青年代表参加
  红网越南富寿11月7日讯(时刻新闻特派记者 彭双林) 11月7日,以"携手开创中越关系的美好明天"为主题的第三届中越青年大联欢在越南启幕。在为期四天的活动中,中方派出的1000人青年代表团(其中湖南36名青年代表)将与越方9000名青年代表一起,参加在越南7个省市展开的丰富多彩的交流、参观与联谊活动。