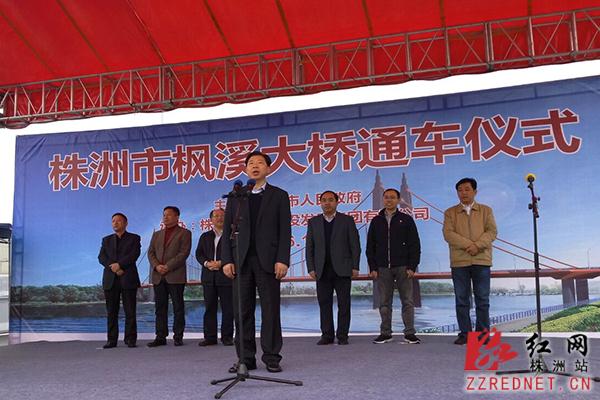 株洲市枫溪大桥通车仪式现场,市委书记毛腾飞宣布通车。
  Secretary of the CPC Zhuzhou Municipal Committee Mao Tengfei announces that Zhuzhou Fengxi Bridge is open to traffic.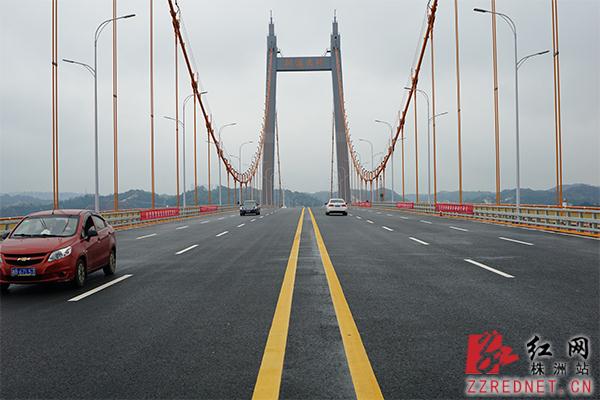 枫溪大桥正式通车。
  Fengxi Bridge open to traffic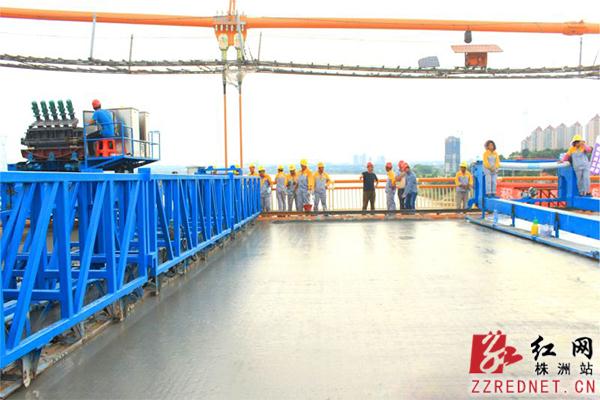 枫溪大桥是世界第一座STC超高韧性混凝土组合结构桥面悬索桥。
  Fengxi Bridge is the world's first suspension bridge with the ultra-high toughness bridge deck of STC concrete composite structure.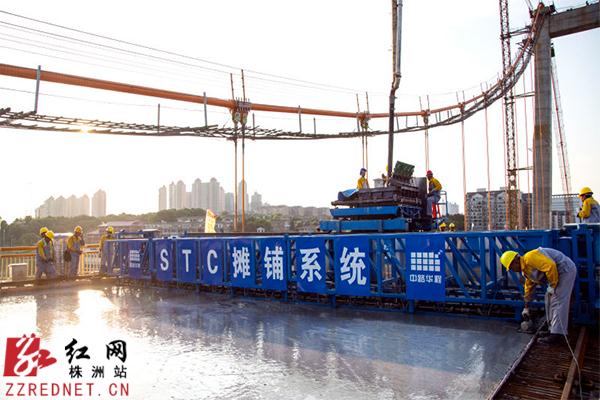 "3D打印"等高新科技闪耀株洲枫溪大桥
  3D printing technology is marked on Fengxi Bridge.
  Original link: 株洲枫溪大桥正式通车 已有6座跨江大桥(图)
  Rednet (Zhuzhou): At 11:25 am of November 13, Zhuzhou Fengxi Bridge is officially open to traffic, which greatly narrows the distance between Tianyuan district and Lusong district of Zhuzhou. So far, there have been six river-crossing bridges open to traffic.
  红网株洲分站11月13日讯(分站实习记者 龙琦) 11月13日上午11点25分,备受瞩目的株洲枫溪大桥(湘江六桥)正式通车,大大拉近了天元区和芦淞区的距离。至此,株洲已有6座跨江大桥通车。