A series of mass celebrations were initiated at Hengda Residential Community in Hehuayuan Street, Furong District, Changsha, on February 8, to mark the coming traditional Chinese Lantern Festival. Flower-drum opera, two-man comic show, lantern riddles, and lantern making were staged. Residents also volunteered to visit and present Tangyuan to elderly people who have mobility problems.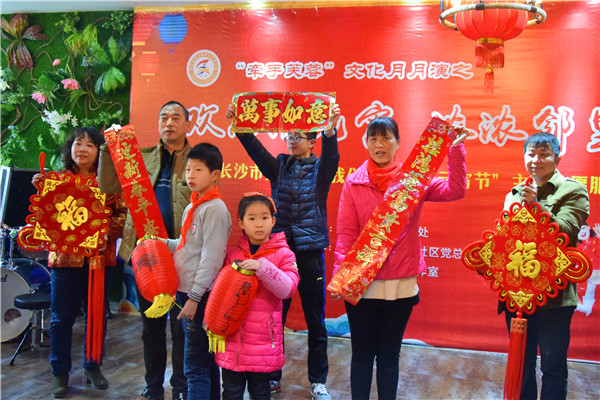 Community residents present festival wishes.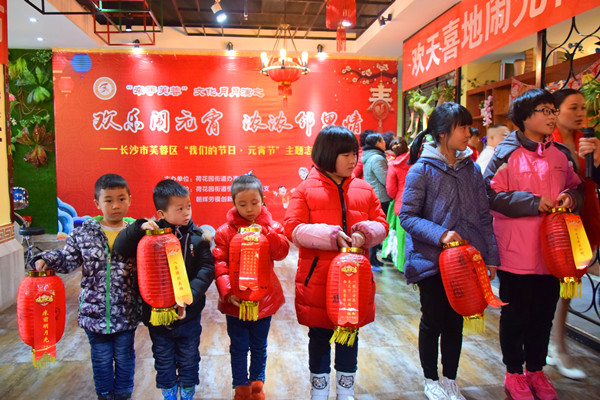 Kids called "WIFI group" stand in line to offer lantern riddles.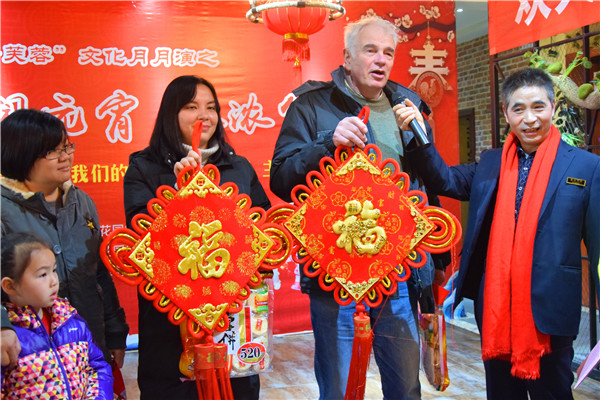 International friends are happy to receive Chinese knots and gift packs on the occasion of Chinese Lantern Festival.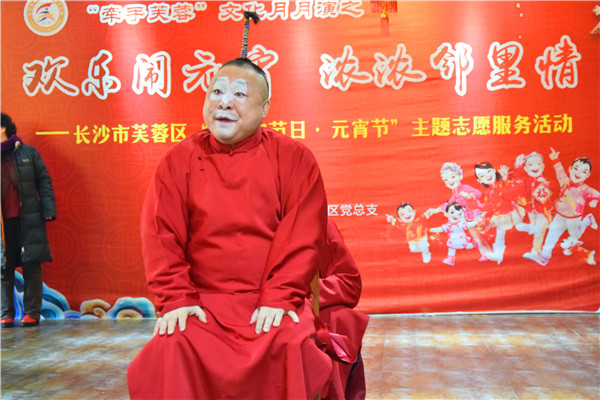 A Changsha-style two-man comic show "Weather Forecast" tickles the audiences.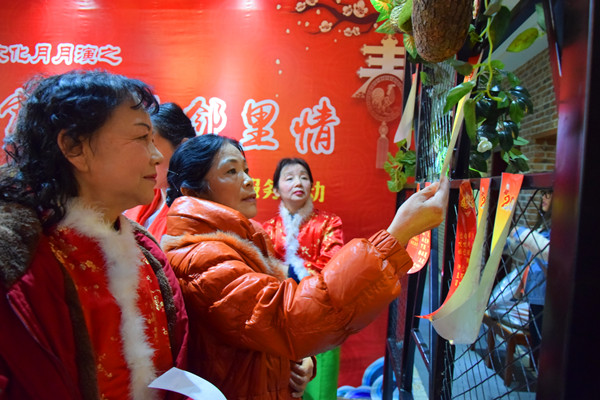 Community residents try to solve lantern riddles.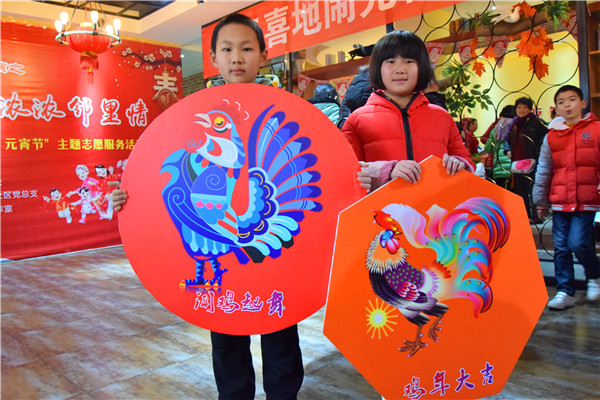 Two kids with paintings of colored rooster.
  Heinmich Weiland from Germany learns to sing traditional Chinese opera.
  Residents and international friend volunteer to visit elderly people at nursing home.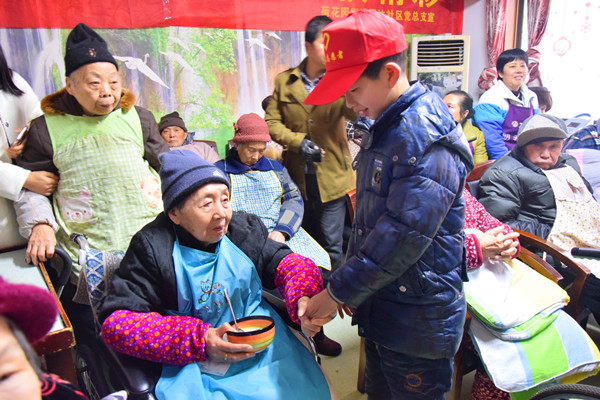 A grandma at nursing home holds a boy's hand, who presents Tangyuan to her.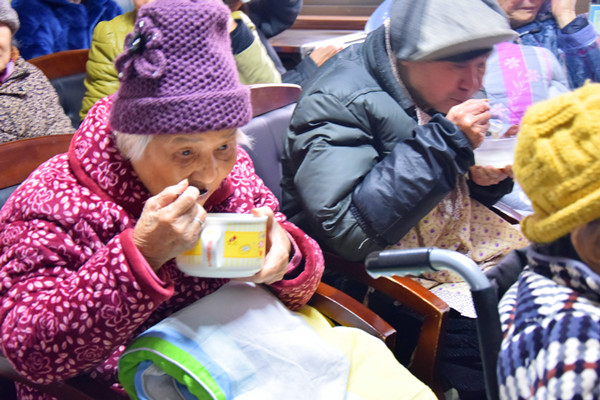 The elderly enjoy hot Tangyuan.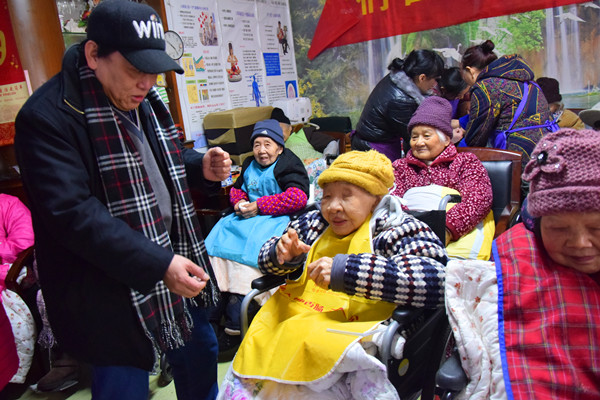 The elderly hum the Flower-drum opera "Liu Hai Cuts Firewoods".