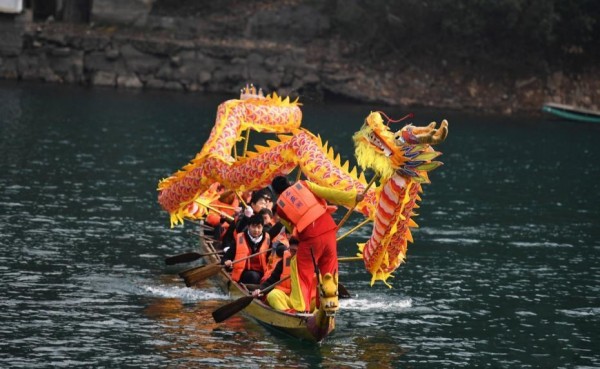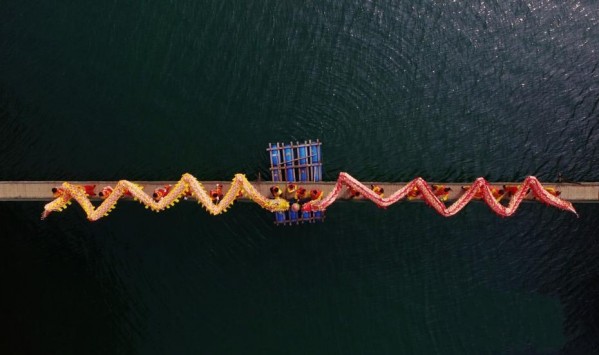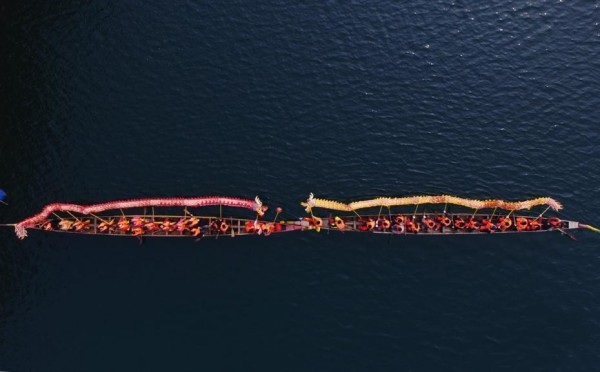 A fabulous dragon dance performance is staged at Shiyan Lake, Changsha on February 9, 2017, greeting the upcoming Lantern Festival.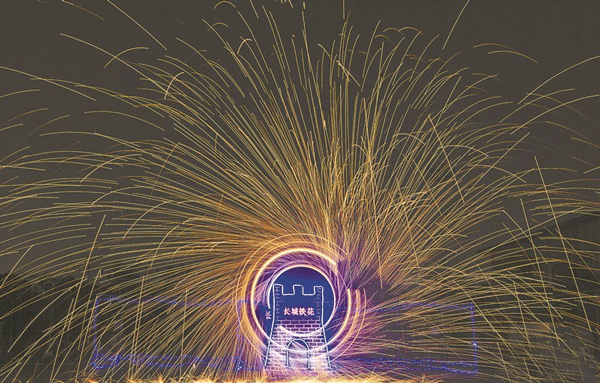 Molten iron fireworks show is presented at Changsha Orange Isle during the Spring Festival holiday. As an ancient folk stunt, it first emerged in Song and Liao dynasties, flourished during Ming and Qing dynasties, and has been passed on for millennium, aiming at getting rid of evil, welcoming blessings, and praying for good harvest.
  Citizens appreciate batik at the intangible cultural heritage exhibition hall, Yuhua District, Changsha on February 7, 2017. An activity themed on "Experiencing Intangible Cultural Heritage and Celebrating Lantern Festival" was held on the same day, to let the public feel the charm of intangible culture via experiencing the art craft of bamboo weaving, paper cutting, palm weaving, batik, and pottery.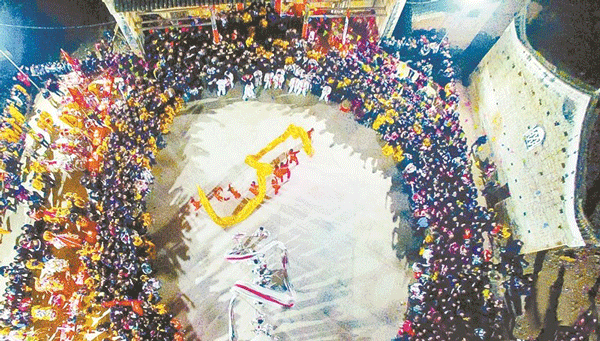 On the evening of February 6, Yao people of Shengang Village, Dalupu Town, Jianghua Yao Autonomous County holds a traditional sacrifice ceremony to pray for good weather, peace and prosperity.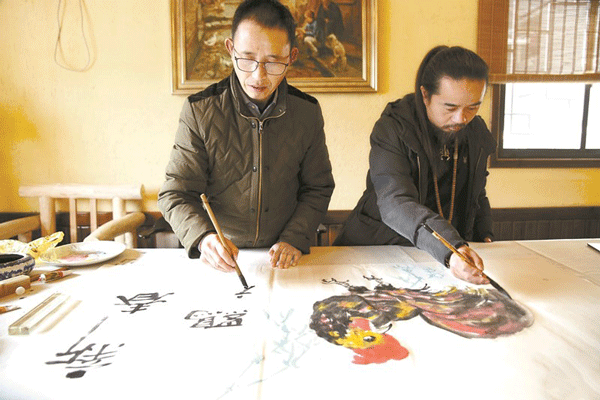 Art amateurs create blessing paintings for the new year of the Rooster at Wulingyuan District of Zhangjiajie City on February 5, in hopes of an auspicious, wishful, and happy life.