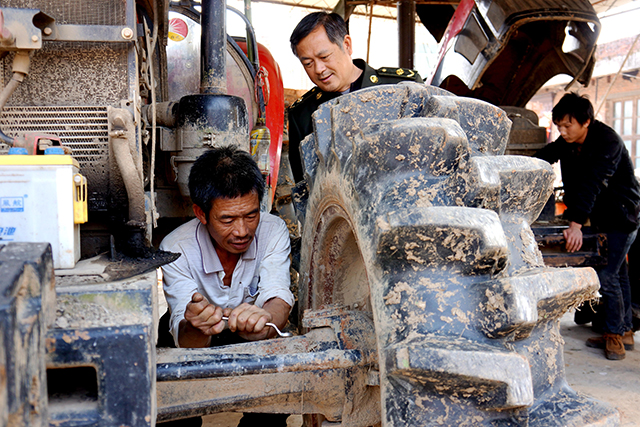 The photo taken on Feb. 15, 2017 shows a technician is overhauling an agricultural machine at Liujia Village, Tiantang Town, Niangyuan County.

  As the spring ploughing is approaching, technicians of the county came to agricultural machine specialized cooperatives and family farms to provide comprehensive maintenance on tractors, rice transplanters, and seedling assembly line. The move helps to ensure a smooth and safe spring ploughing.

Please refer to www.enghunan.gov.cn when using the article.

  Translator: Xiao Juan

  Chinese source: hunan.gov.cn