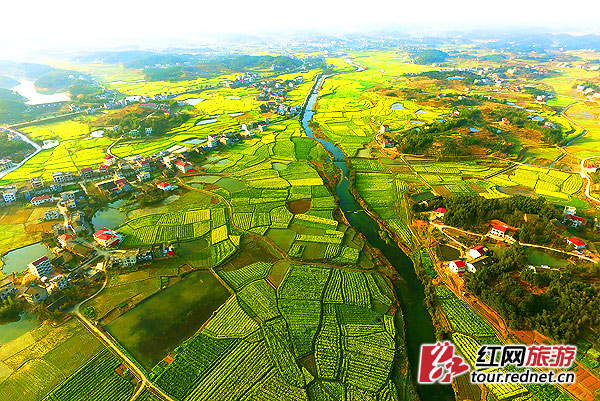 Rape flowers in Shuoshi Town, Shuangfeng County, Loudi City start to blossom now, expected to be in full blossom before March 10; the flower season will last to the late March.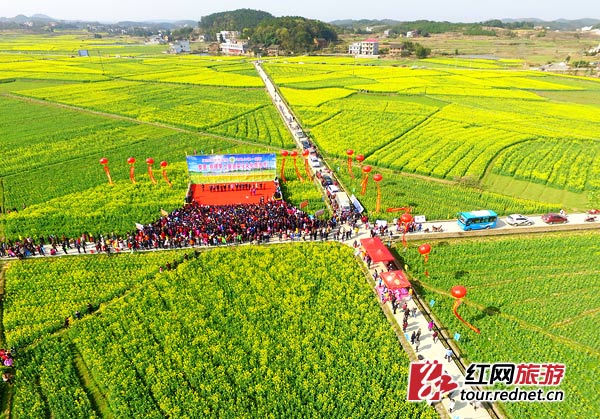 The crowded opening ceremony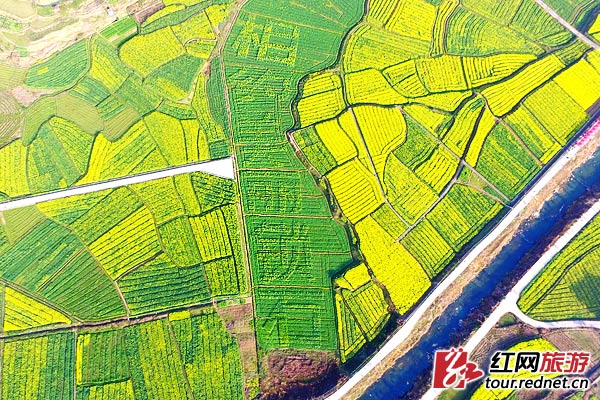 Rapes are planted in the shape of "Meet in Beautiful Shuoshi Town" to greet tourists.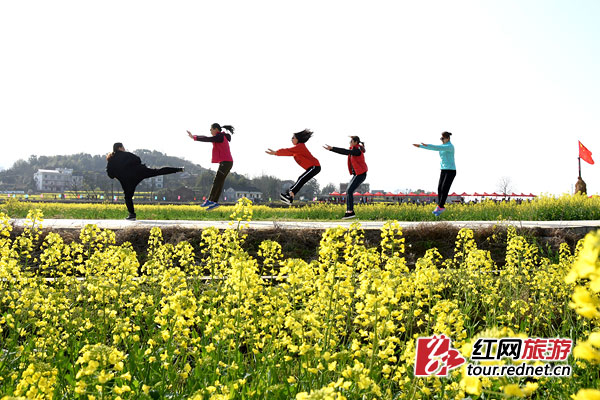 Tourists are taking photos in the sea of rape flowers.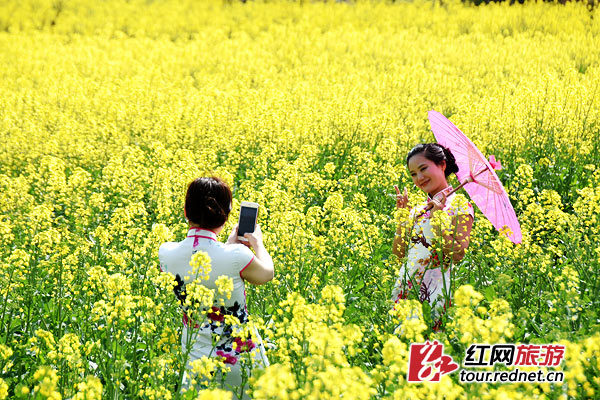 Ladies in cheongsam are taking photos in the beautiful rape field.
  红网娄底3月3日讯(时刻新闻记者 姚冶 通讯员 刘子荣 黄海洋 赵冠豪 摄影 李建新)3月2日上午,娄底·双峰第七届油菜花文化旅游节在锁石镇万亩油菜基地开幕。本次油菜花节将从2日持续至20日。
  Rednet (Loudi): On the morning of March 2, Loudi Shuangfeng 7th Rape Flower Cultural Tourism Festival kicked off in Shuoshi town's rape base of 10,000 mu. This rape flower festival will last to March 20.
  Original link: 双峰县第七届油菜花文化旅游节开幕