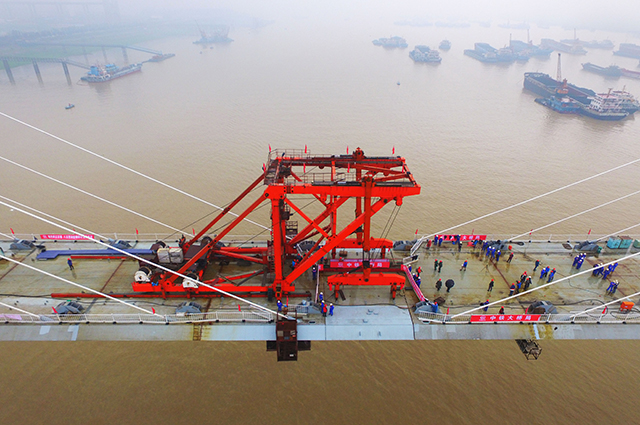 ¡¡¡¡The photos taken on March 19, 2017 show construction workers are lifting in place the last steel box girder of main bridge of Dongting Lake Bridge of Menghua Railway (Inner Mongolia¡¯s Haolebaoji to Jiangxi¡¯s Ji¡¯an). The two sections of the bridge were joined.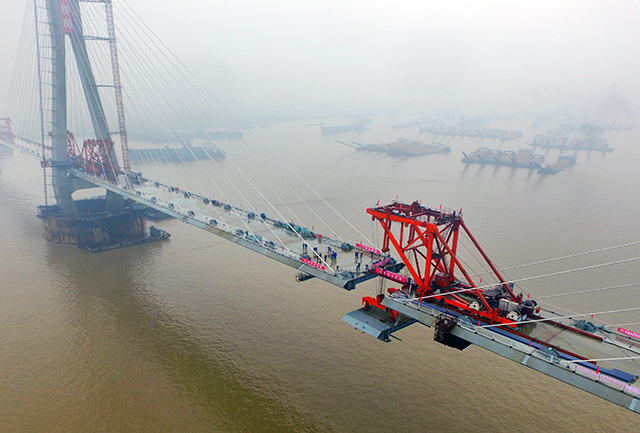 ¡¡¡¡Dongting Lake Bridge, a dominant project of Menghua Railway, is a three-towered cable-stayed railway bridge.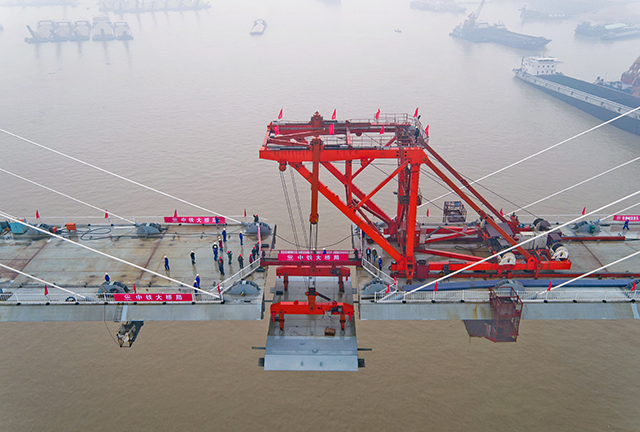 ¡¡¡¡The bridge, with a total length of 1,290.24 meters, is able to bear a weight of 10,000 tons and handle heavy-haul train with the speed of 120km/h.