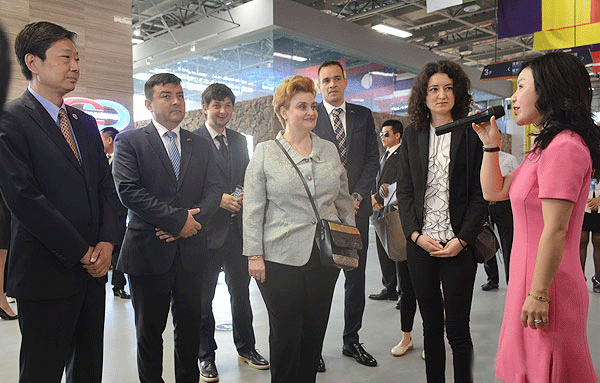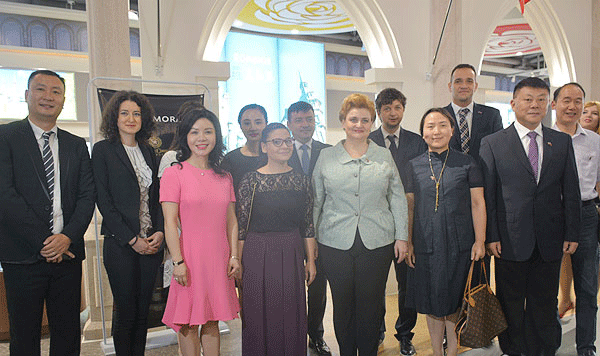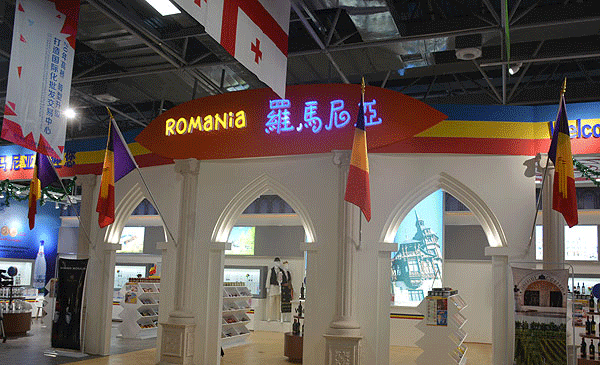 Romanian Vice Prime Minister Gra iela-Leocadia GAVRILESCU and her delegation visited the Romanian Pavilion of Commodity Trade set up in Gaoqiao International Commodity Exhibition and Trade Center on May 17, 2017.
  Gra iela-Leocadia GAVRILESCU was accompanied by Hunan Commerce Department Deputy Director Zhou Yue and Gaoqiao Market General Manager Luo Xiao.
  Mrs. GAVRILESCU expressed that the pavilion is an important distribution channel for Romanian products. And Romanian government will continue to support the pavilion to be functioned as a window to promote commercial and cultural ties between China and Romania.
  GAVRILESCU's visit to Hunan is to conduct economic and trade cooperation, after she attended the Belt and Road Forum for International Cooperation in Beijing held on May 14 and 15.
  Under the support of Hunan Commerce Department, Romania and Hunan's Gaoqiao Market reached an economic and trade agreement in November 2016. Later on, Romanian Pavilion settled in Hunan Import and Export Commodity Exhibition and Trade Center, and held several cultural exchange activities. It has become a good channel to present Romanian culture and do the trading for its products. At present, high-quality and pure natural food are for sale in the pavilion.
    Chinese source: hn.rednet.cn