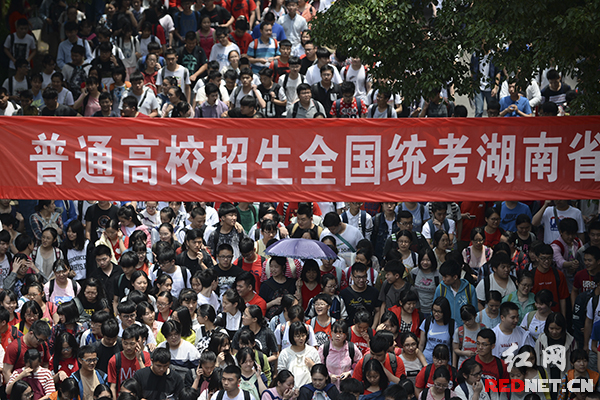 On June 7, atotal of 351,500 students began the 2017 annual national college entrance examination, known as gaokao, in Hunan's 254 examination sites.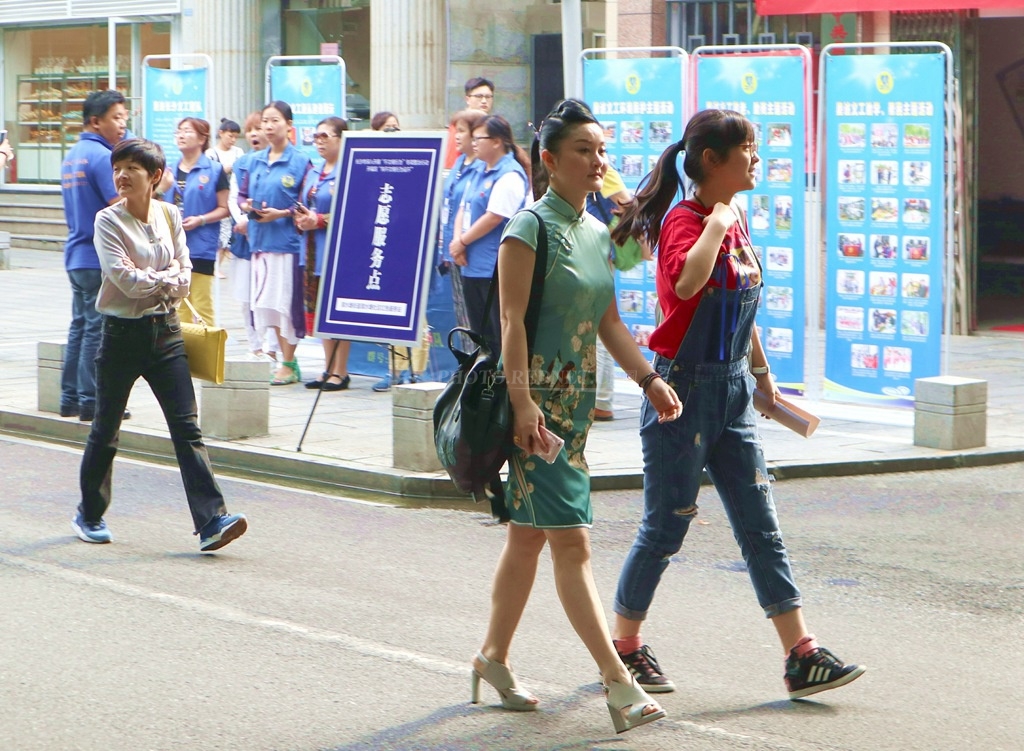 送考的人中妈妈居多,还有一些妈妈穿上漂亮的旗袍送考,寓意旗开得胜!
  Most mothers accompany their children to theexamination sites, some of whom are dressed in cheongsam, meaning to win success in the first exam!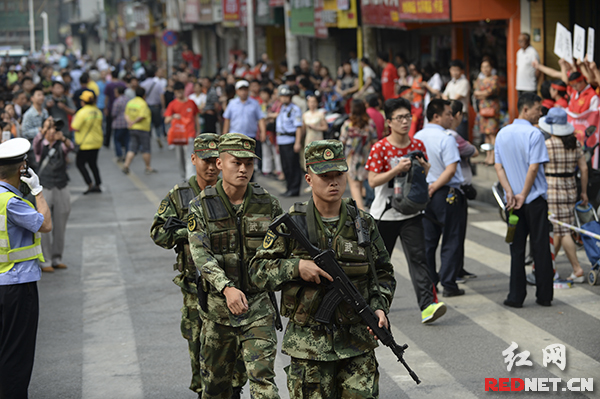 Armed police soldiers are going on patrol around theexamination sites.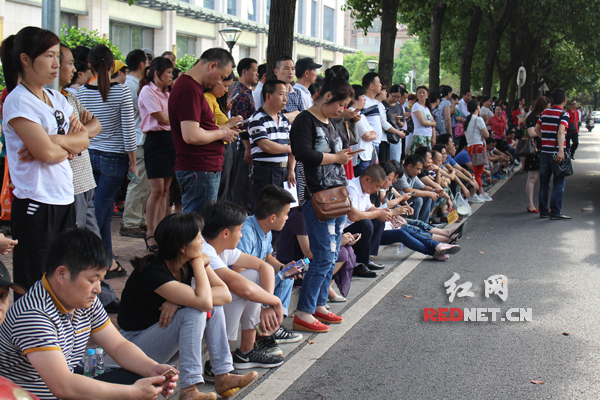 Parents are waiting outside the examination sites.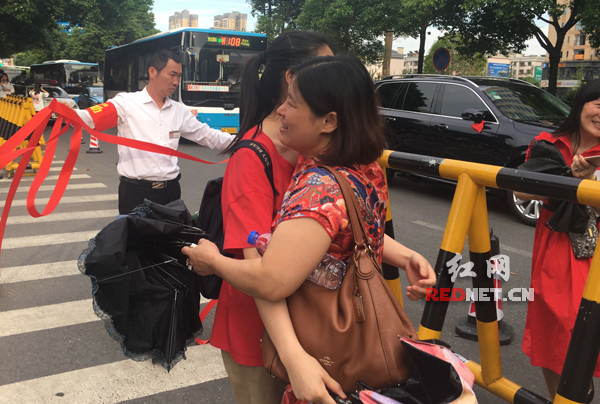 A head teacher hugs her student.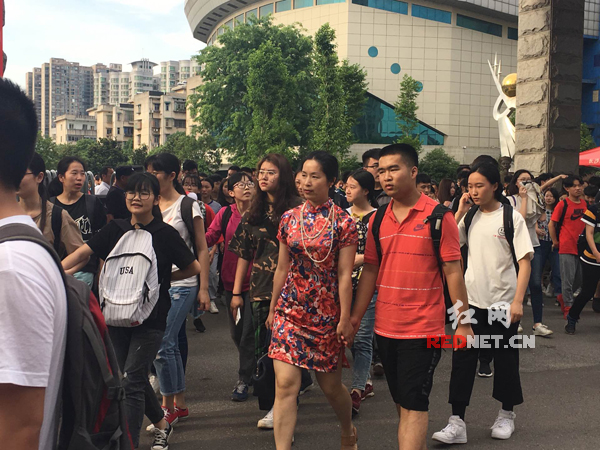 The student is leaving for home with his mother, hand in hand.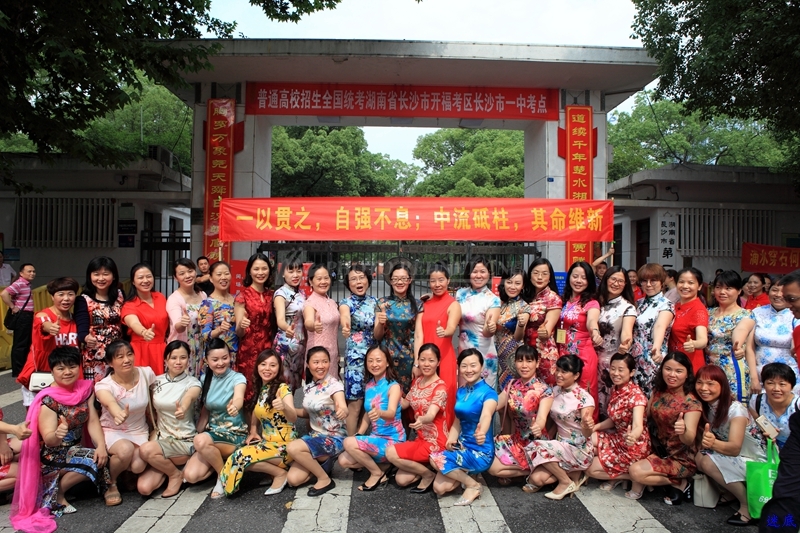 Mothers take group photos in front ofthe examination sites.
  红网专题:恢复高考四十年