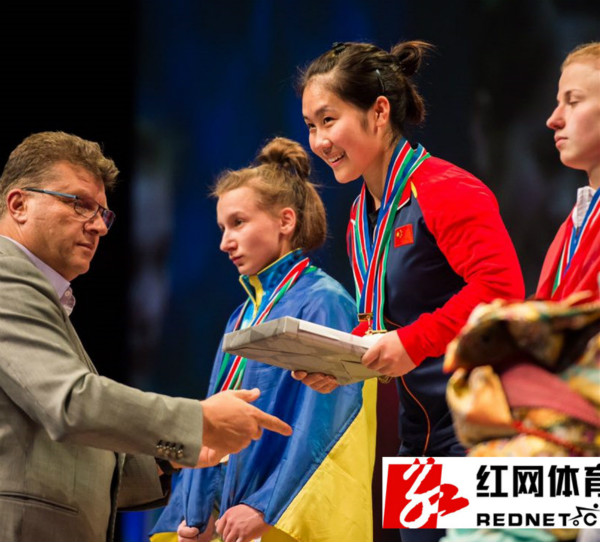 The photo shows that newly-elected Secretary-General of The International Weight-lifting Federation (L,1st) presents awards to Zhu Qiaoling (R,2nd). (Photo provided by Zhou Junfu)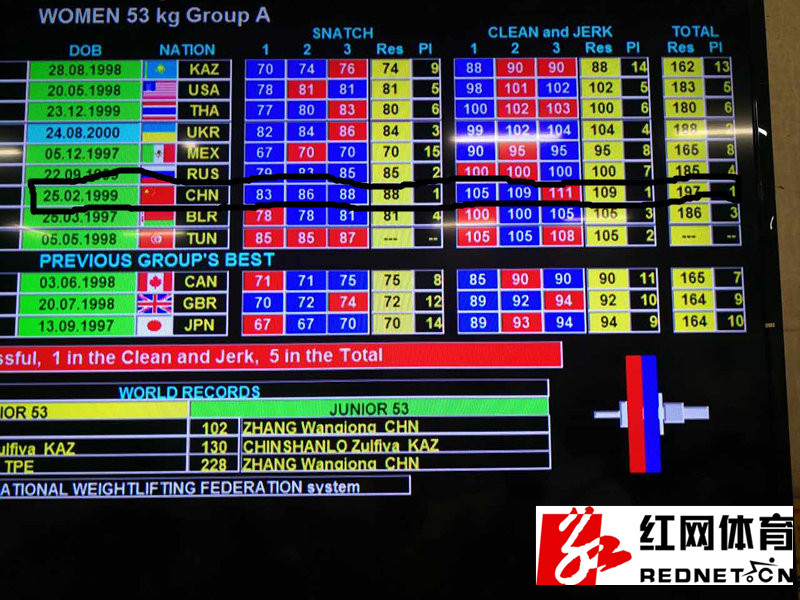 Zhu Qiaoling's competition results are shown in the diagram circled.
  红网长沙6月17日讯(时刻新闻记者 向群 实习记者 杨娟)今天(6月17日),在日本东京举行的世界青年举重锦标赛上,来自湖南永州、由湖南与新疆联合培养的女子53公斤级选手朱巧玲,以抓举88公斤、挺举1O9公斤、总成绩197公斤获得三项冠军。
  Rednet (Changsha): On June 17 in the 2017 World Junior Weightlifting Championship held in Tokyo, Japan, Zhu Qiaoling from Yongzhou city, Hunan province won three category of championships: Snatch by 88 kilos, Clean and Jerk by 109 kilos and the total score of 197 kilos.
  Original link: 湘妹子朱巧玲夺世青赛53公斤级举重三枚金牌