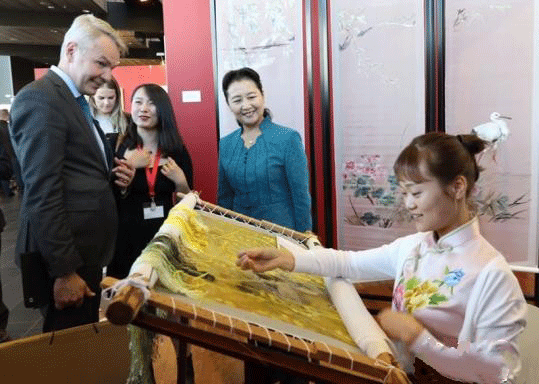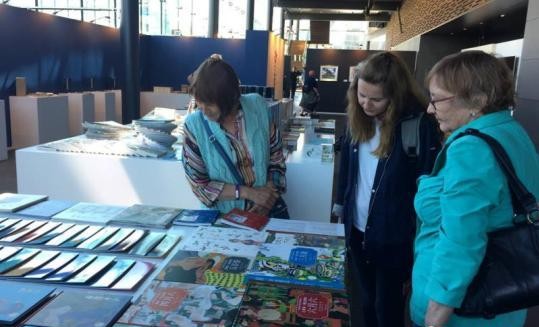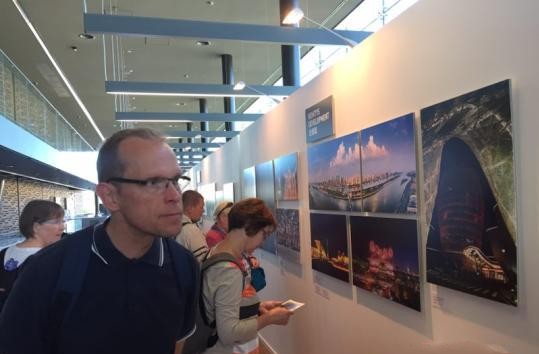 The "Discover China – Hunan Culture Expo in Finland" was held in Helsinki, Finland capital. It presented traditional and modern Hunan culture.
  Hunan ceramics such as Liling underglaze-colored porcelain, Changsha Tongguan porcelain, and daqiuni, a type of ceramics attracted many visitors during a cultural exhibition at the Helsinki Music Centre.
  Finns learned about Tujia brocade, Miao embroidery, and Miao silver ornamentation; and enjoyed cultural presentations by making clay figures and playing erhu, guqin, and guzheng. Xiangxi painter, Mao Guanghui, and Hunan University professor, Wang Deshui, shared their paintings and calligraphy with the audience.
  The China South Publishing &Media Group participated in the event along presenting more than 100 latest publications.
  The Hunan Children's Publishing House signed copyright agreements with Bonnier Books to introduce two Finnish children's books. They agreed to publish Chinese children's writer Tang Sulan's work in Finland.
  The photo exhibition showcased beautiful scenery and culture.
  The Hunan Performance Group and Finland-based Gbtimes signed a strategic cooperation agreement to promote the commercial performance of Chinese programs in Europe. They will jointly produce programs meeting the demands of the European market.