¡¡¡¡Ever wondered how a flower comes into bloom? Or how to tell the gender of a dragonfly? Children attending the newly-opened nature school in Kaihui town, Changsha county get these and more wonders of the natural world explained to them on a daily basis.
¡¡¡¡Nestled at the foot of Piaofeng Mountain, the school encourages kids to explore the magnificence of the Mother Nature, through courses and activities designed to inspire their imagination.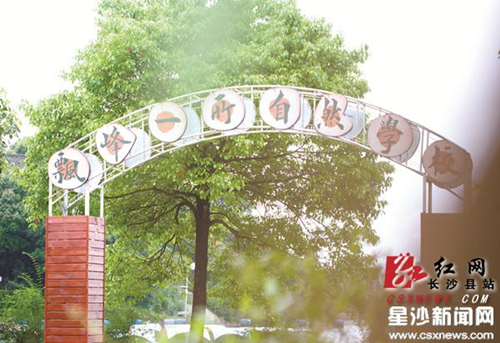 ¡¡¡¡Shaded by trees, the nature school, nestled on the foot of Piaofeng Mountain, offers a good opportunity for students to get close to nature. [Photo by Wang Fen/csxnews.com]
¡¡¡¡Peng Zhengrong, president of the nature school, believes it is important that children are able to learn more than just traditional subjects.
¡¡¡¡"Teachers at our school have rich experiences and different educational backgrounds ¨C some of them have majored in law, agriculture and phytoentomology," Peng said.
¡¡¡¡Students are able to experience the beauty of nature firsthand at the school's vanilla garden, wetland, forest, farm land, conservation and camping areas.
¡¡¡¡Whether it is picking lotus seedpods, learning tradition tie-dying techniques, making bamboo helicopters or camping in the great outdoors, the children get an experience unlike that found in other schools.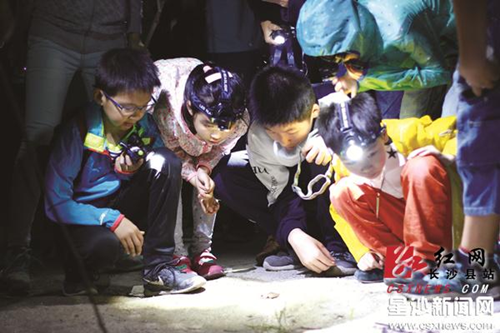 ¡¡¡¡Exploring at night, children get a close-up view of a frog near a paddy field, in Changsha county, Hunan province. [Photo/csxnews.com]
¡¡¡¡¡¡¡¡Accompanying the activities, the students are furnished with hand-drawn learning materials, complete with interesting stories and inspirational concepts of nature.
¡¡¡¡"All explorations in the school are carried out on the premise of protecting nature," said one teacher. "Children have an innate connection and are born companions of nature."
¡¡¡¡Incorporating lessons from nature into children's education can help create a happier study environment, Peng said.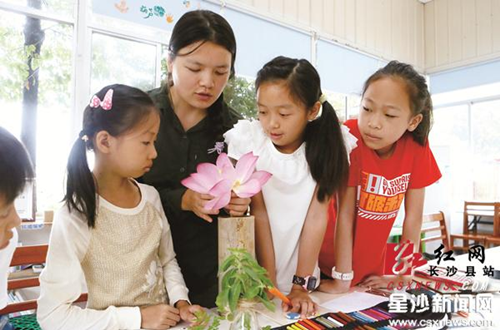 ¡¡¡¡A teacher explains the physiology of a lotus flower to her students. [Photo by Jiang Lian/csxnews.com]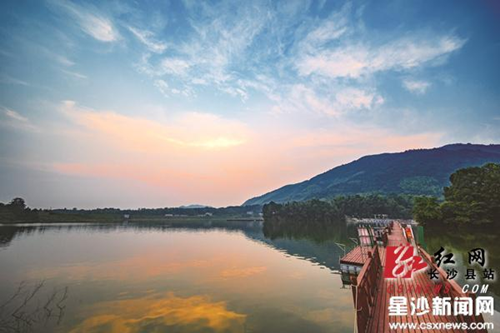 ¡¡¡¡Rays of sunlight reflect on the placid water at the nature school in Changsha. [Photo/csxnews.com]