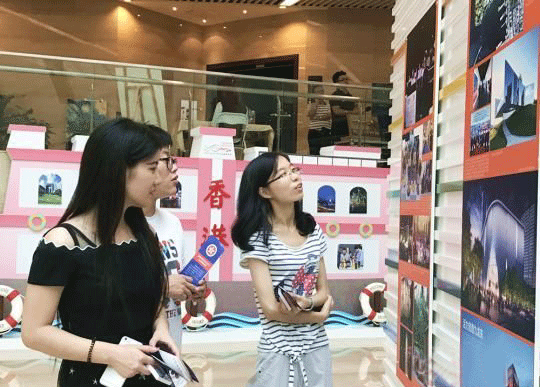 The "Together · Progress · Opportunity—Exhibition in Celebration of the 20th Anniversary of the Return of Hong Kong to the Motherland" kicked off at Changsha Museum on August 29, 2017. The opening ceremony was attended by Sara TSE Yee-man, director of the Economic and Trade Office of the Hong Kong Special Administrative Region (HKSAR) Government in Wuhan; Ding Xuexin, deputy director of the Hong Kong and Macao Affairs Office (HKMAO) of Hunan Province; FUNG Ho-yin, Director-elect of HKSAR Economic and Trade Office in Wuhan; YIP Hoi-lun, Helen, director of HKSAR Hunan Liaison Office.
  The exhibition was hosted by the HKSAR Hunan Liaison Office.
  The rich variety of pictures and texts help present the achievements made by Hong Kong in various fields since 1997, showcase the exchanges between Hong Kong and the Mainland, and demonstrate the vigor and charm of Hong Kong as the Asia's World City.
  The exhibition area is decorated with display panels featuring Hong Kong steamer, architecture, and landscapes.
  The exhibition, presented in 10 sections, will be open to the public for free until September 24.