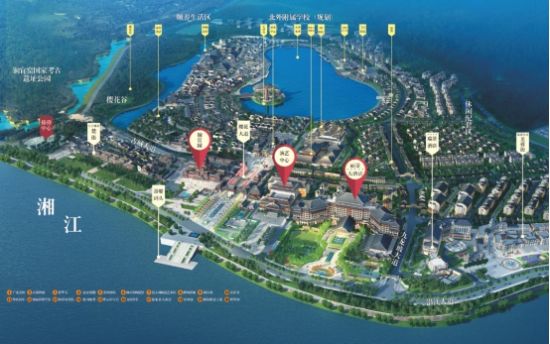 The Macrolink Group will hold its Tongguan Kiln Ancient Town Brand Conference at the Hunan Broadcasting System (HBS) on Sept. 15, 2017, marking the debut of the newly planned Tongguan Kiln Ancient Town.
  The Macrolink Group and HBS will sign a cooperative agreement at the event.
  According to the Project manager, the Macrolink Tongguan Kiln Ancient Town will represent the ancient Changsha in the Tang Dynasty, thousands of years ago.
  Shizhu Lake, a key site along the Maritime Silk Road, will be rebuilt. Large performances of the Tang Dynasty "Batu Hitam (literally black stones)" merchant vessel's sail and transaction will be staged to showcase the prosperous business of the ancient Tongguan Kiln along the Maritime Silk Road. There will also be some museums displaying porcelain, embroidery, coins, rare stones, wine and alcohol, robot, and Hunanese celebrities. About 30 centennial mansions, Ouyang Xun Academy, and Zeng's ancestral temple will be renovated.
  The millennial Changsha Tongguan Kiln was the cradle of the underglaze colorful porcelain. It is reputed as one of the three major export kilns in the Tang Dynasty, together with Yue Kiln in Zhejiang, and Xing Kiln in Hebei, and thus known as the "world workshop" thousands of years ago. More than 80% porcelains exported via the "Batu Hitam" vessel were produced by the Tongguan Kiln.