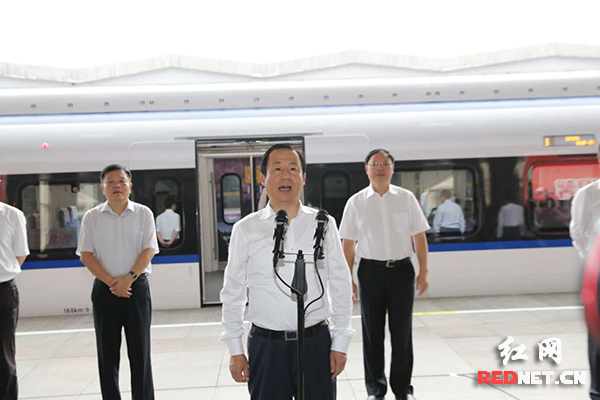 On the morning of September 21, Xu Dazhe, Deputy Secretary of the CPC Hunan Provincial Committee and Governor of Hunan Provincial Government, announced the opening of Shimen-Changsha Electric Multiple Unit (EMU) trains in Changsha, which marks the EMU trains opened among Changde, Yiyang and Changsha.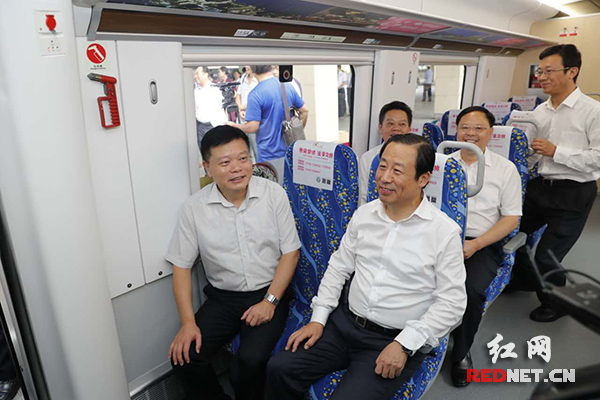 Governor Xu Dazhe (right in the front), with other leaders took the EMU train.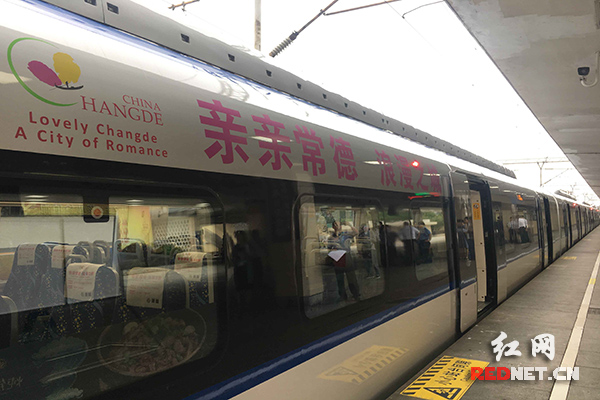 The first EMU Shimen-Changsha train designed with "Lovely Changde, A City of Romance".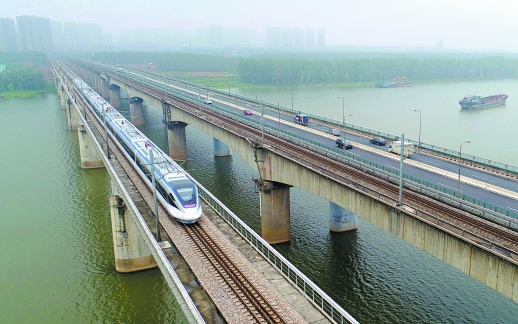 At 08:15 am of September 21, the first EMU Shimen-Changsha train passed by Xiangjiang Bridge along Moon Island, Changsha. (Photo/Guo Liliang)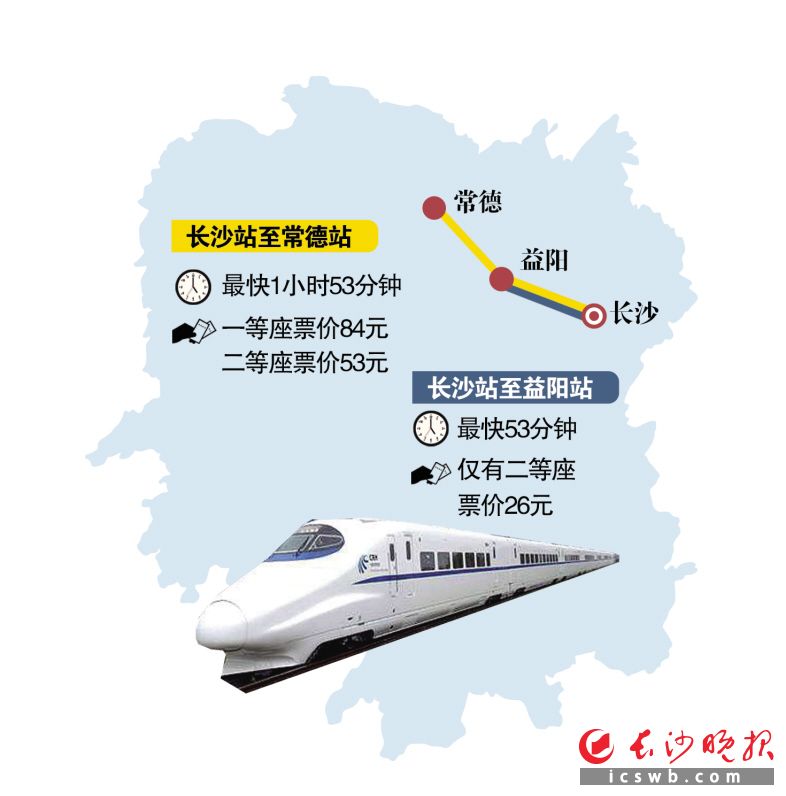 The Shimen-Changsha Railway operates eight pairs of EMU trains every day.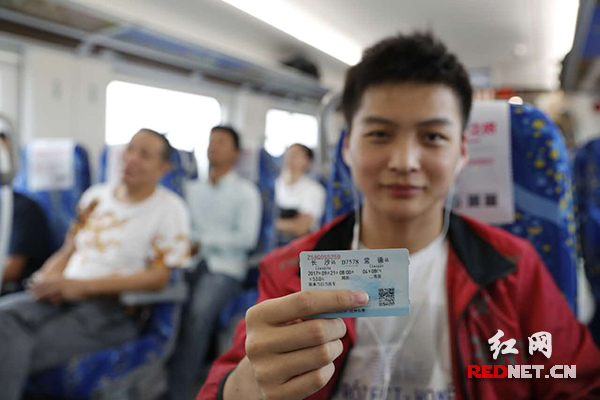 The passenger Yang Yu took the first EMU train from Changsha to Changde.
  The carriage is spacious, bright and tidy.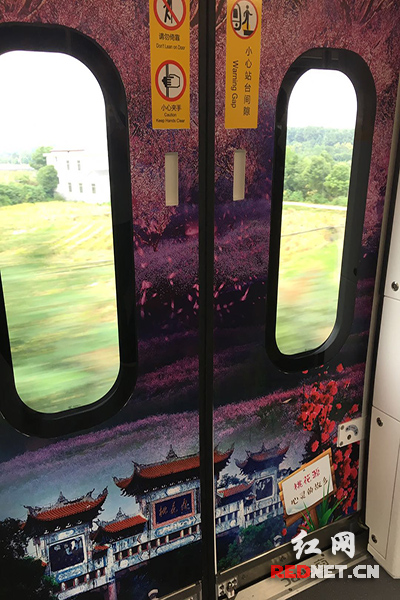 The pattern is designed for delicious food and beautiful scenery of Changde and Shimen.
  Power plug socket is available on the side of seats next to the aisles.