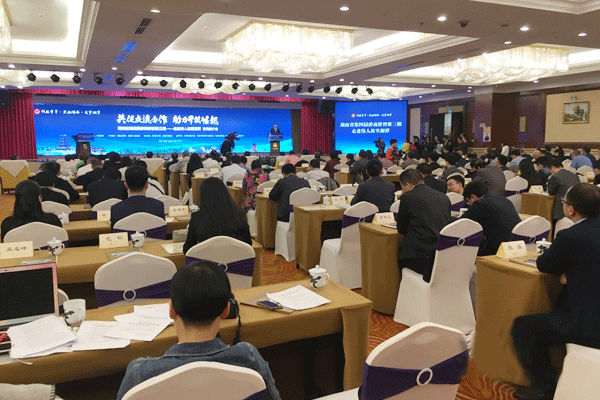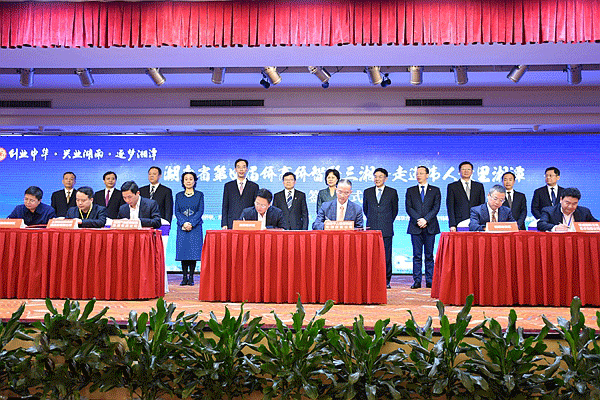 The 4th Overseas Chinese Merchants and Experts Gathering in Hunan was held in Xiangtan between November 6 and 8, 2017. It was instructed by the All-China Federation of Returned Overseas Chinese (AFROC), and organized by the Hunan Federation of Returned Overseas Chinese (HFROC), and the Xiangtan Municipal People's Government. It aimed to unite the overseas and returned Chinese to contribute to the great rejuvenation of the Chinese nation, and enable the overseas Chinese leaders and high-level talents to know about Hunan.
  CPPCC National Standing Committee member, and AFROC Former Vice Chairman and Advisor Wang Yongle, CPC Hunan Provincial Standing Committee member, and Director of the United Front Work Department Huang Lanxiang, and Xiangtan government leaders including Cao Jiongfang, Tan Wensheng, Chen Zhonghong, and Yang Zhenping, were present.
  The theme was "enhancing communication and cooperation; promoting opening up and the rise of Hunan". A new platform has been established in accordance with the national "Belt and Road" Initiative, attracting hundreds of overseas Chinese businessmen and scholars from nearly 30 countries, including U.S., Canada, UK, Germany, France, Spain, and Russia. They toured around Xiangtan, to learn about this place, and discussed on cooperation and development.
  Nine projects were contracted at the promotion and contracting ceremony on November 7, with a total investment of 4.12 billion yuan. The projects concerned the areas of culture, tourism, pension, and commerce and trade.
  During their stay, they also investigated in Xiangtan Economic Development Zone and Yuetang District Economic Development Zone, attended the industrial parks promotion meetings, and watched artistic performances.