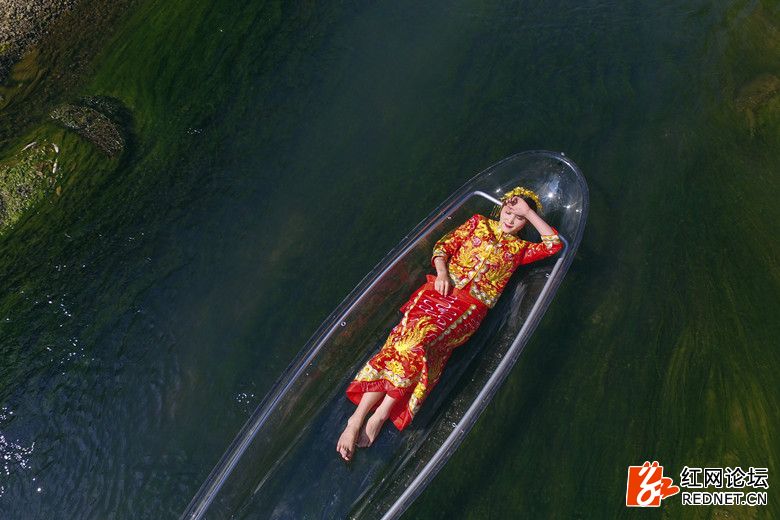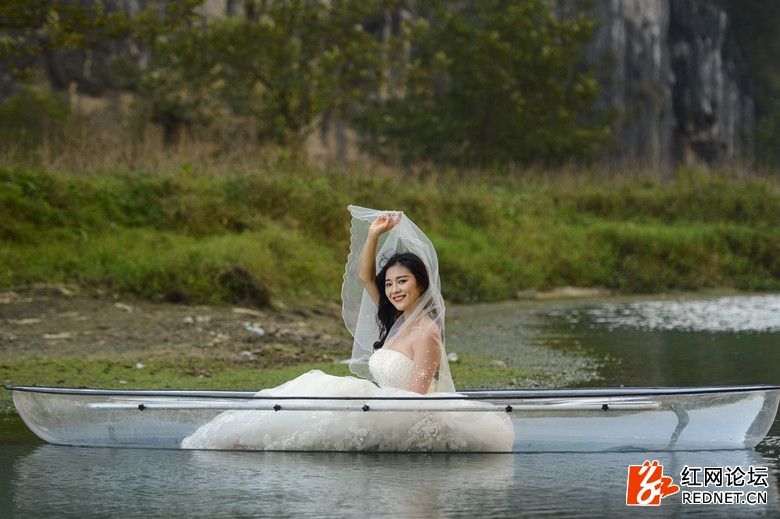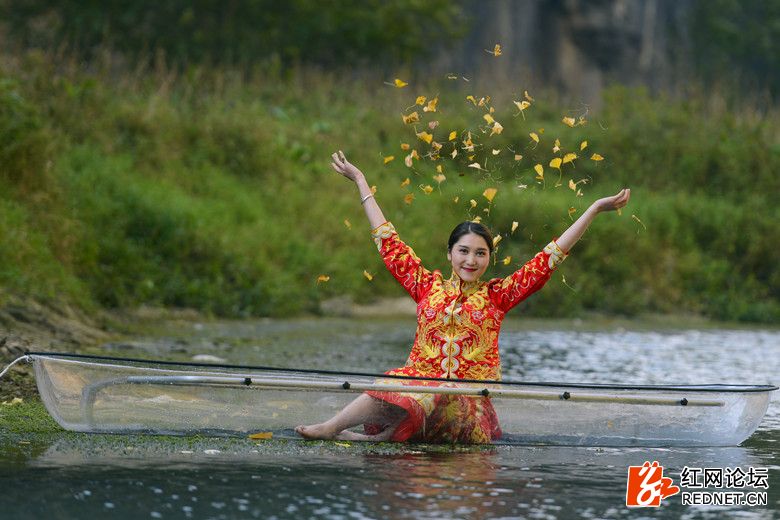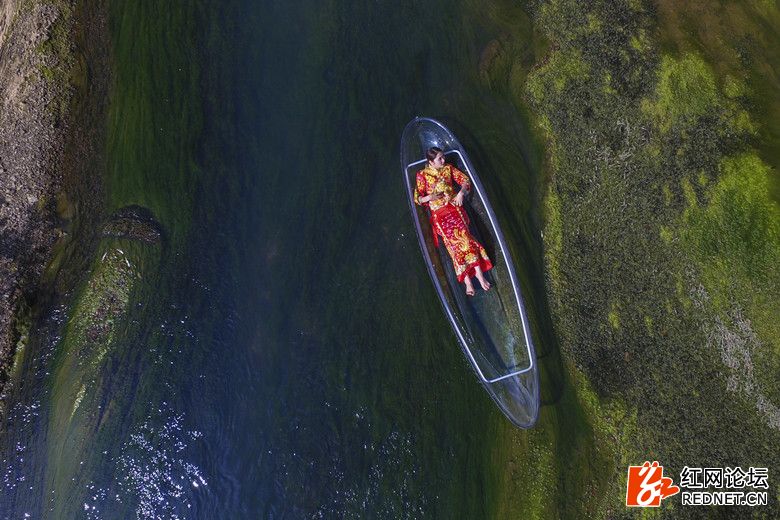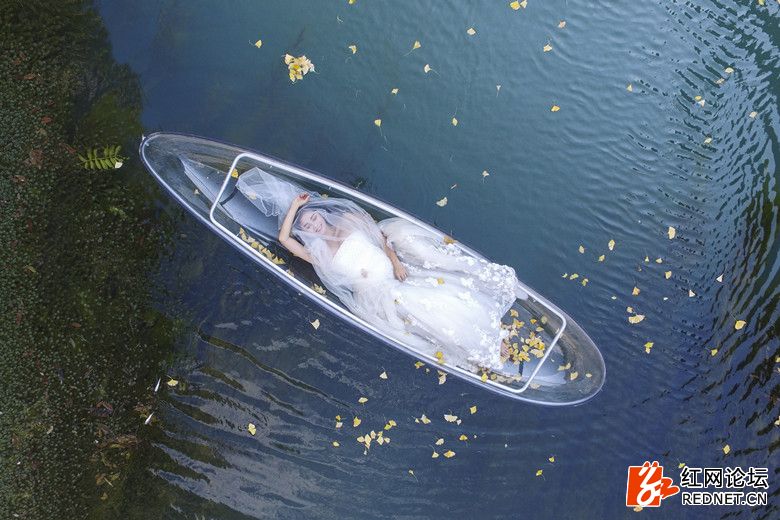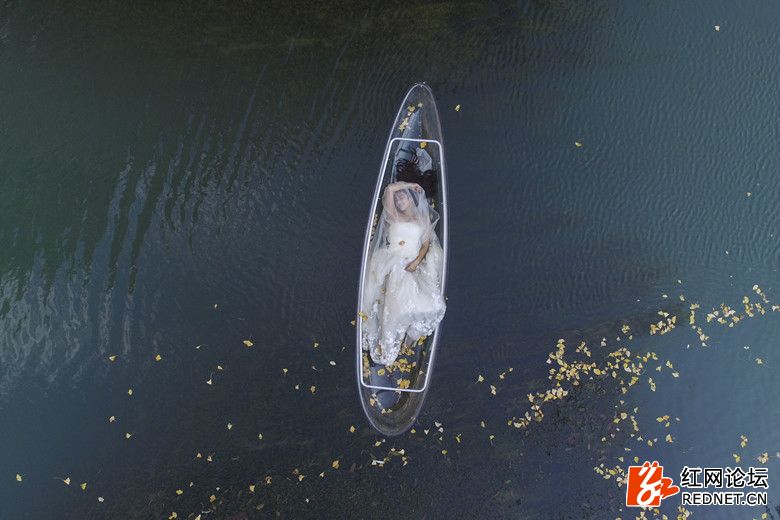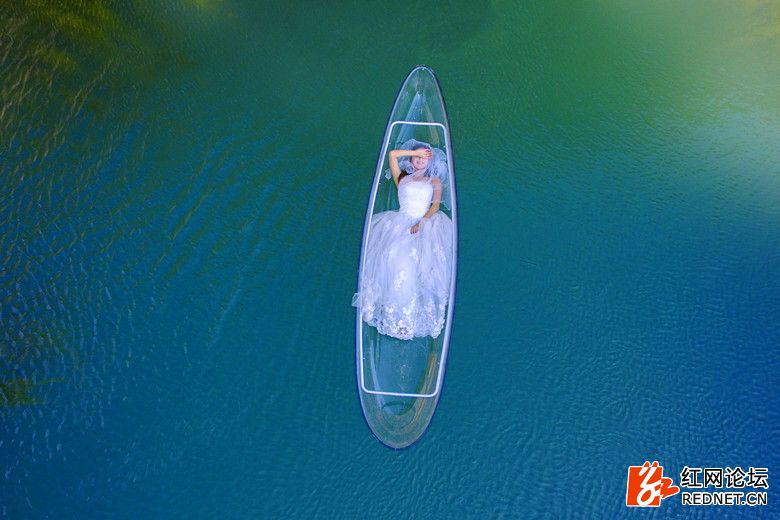 This set of creative wedding dress photos, themed with Brides on a Transparent Boat, were taken by Yang Huafeng in Meijiang Scenic Area. Such creative beautiful photos become a big hit in Wechat moments.
  湄江风景区简介:位于涟源市北部,交通、通讯便利,具备食、宿、行、游、娱、购整体服务功能。1993年被确定为省级风景名胜区。依其独特的岩溶地质、地貌,今年正在申报国家级地质公园。
  About Meijiang Scenic Area: Located in the north of Lianyuan, Loudi city, Hunan province, China, it is distinguished by karst geology and landform. Approved as a provincial-level scenic area of Hunan province in 1993, Meijiang Scenic Area is applying for a national-level geopark this year.
  All photos here credit to Yang Huafeng.
  Chinese source: 湄江风景区婚纱照高端创意"透明船上的新娘"惊艳四座