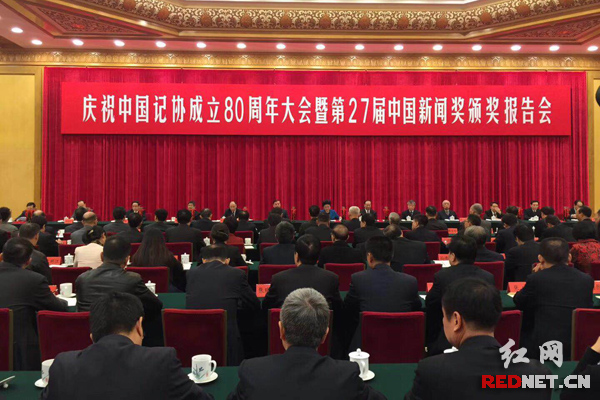 On November 8, the 80th anniversary of the founding of All China Federation of Working Journalists and the 27thChina News Award presentation seminar was held in Beijing.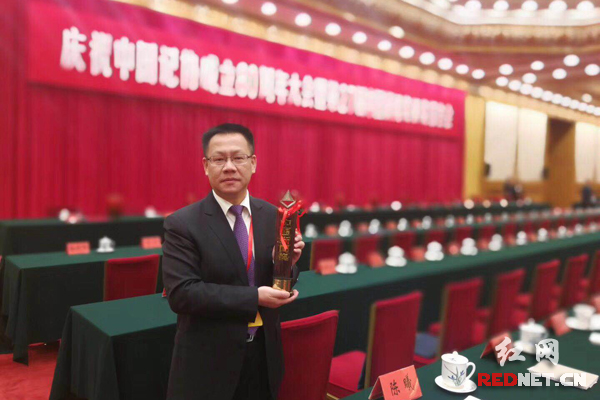 The photo shows Shu Bin, the party committee member of Hunan Publishing Group, deputy general manager, the party committee secretary and chairman of Hunan Rednet New Media Group, attending the seminar and collecting the trophy of first-prize China News Award.
  据红网报道,红网《问政湖南》栏目获得新闻名专栏一等奖,这是红网继获得三个中国新闻奖一等奖、一个韬奋奖之后,再次问鼎中国新闻奖一等奖。
  According to rednet news report, rednet's column "Seek Advice from the Hunan Public" was award the first prize of China News Award. This is the fourth time for Rednet.cn awarded with three first prizes of China News Award and one Taofen Award.
  Chinese source: 凸显主流媒体责任担当 红网第四次荣获中国新闻奖一等奖