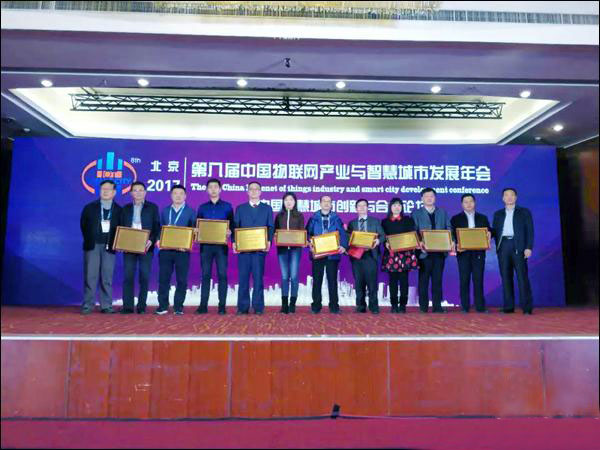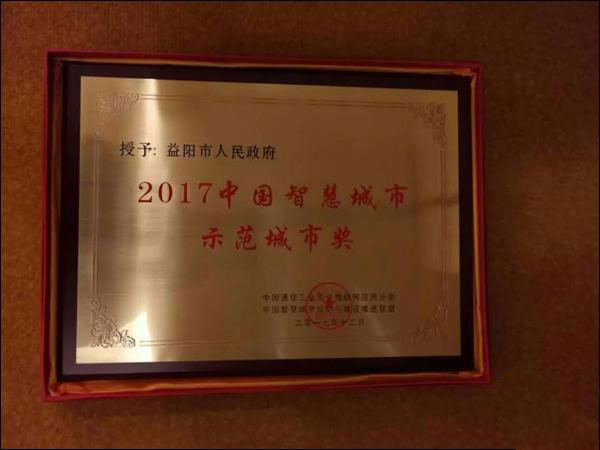 ¡¡¡¡The 8th China Internet of Things Industry and Smart City Development Conference was held in Beijing on December 20, 2017.Yiyang City topped the ¡°2017 China Smart City Demonstration Award¡± list, together with other six domestic cities such as Guilin. It was the only city in Hunan winning such prize.
¡¡¡¡It was said that this was another national honor Yiyang achieved in its new type smart city construction, following the ¡°China Smart City Innovation Award 2017¡± won at the Shenzhen International Trade Fair on November 17.
¡¡¡¡Yiyang City has started new type smart city construction this year, guided by the strategic arrangement of the central government¡¯s five development ideas and the innovation-oriented opening up and the rise of Hunan development strategy proposed by the CPC Hunan Provincial Committee and the Hunan Provincial People¡¯s Government. A series of outstanding results has been made on institutional mechanism innovation, in-depth process improvement, governmental function transformation, industrial transformation and upgrading, and convenient services for the people. Yiyang will adhere to the principles of ¡°keeping good governance, benefiting the people, and developing industries¡±, to create a national new type smart city model, in accordance with the ¡°smart society¡± construction requirements underlined in the 19th CPC National Congress report.