双语|智能制造 厉害了我的湖南
  Amazing Intelligent Manufacturing in Hunan
  Video of CCTV: High Quality of the Intelligent Manufacturing in Hunan.央视新闻联播视频丨创新湖南:从高速度转向高质量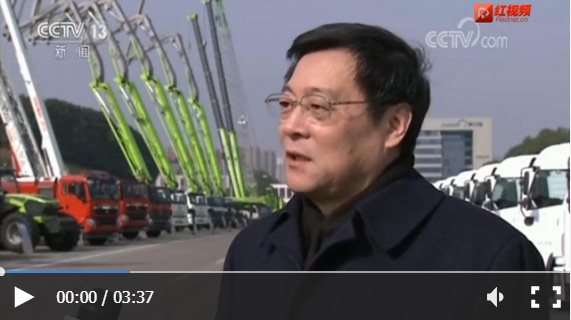 湖南省委书记杜家毫:总书记提出的一个非常明确的要求,就是我们的经济要从高速度走向高质量发展阶段。湖南是一个中部省份,在工程机械、轨道交通、电子信息、生物医药以及新能源新材料等诸多方面都有新的发展,制造业还是有相当的基础。总书记提出的"由高速度转向高质量"这个时机已经成熟。
  Du Jiahao, CPC Hunan Provincial Committee Secretary says to reports the program of CCTV that our economy development needs to have transformation from higher speed to the stage of higher quality according to Chinese President Xi's clear requirement. He says that as a province of central area of China, Hunan has new developments in many fields such as construction machinery, rail transit, electronic information, bio-medicine, new energy and new materials. There is still a fairly good foundation for manufacturing. It is the right time for converting the high-speed development to high -quality development.
  我们要在习近平新时代中国特色社会主义思想的指引下,加快湖南的经济和社会发展,实现高质量发展的要求,努力建设富饶美丽幸福的新湖南。
  "Under Xi's guidance of socialism with Chinese characteristics in a new era, we must accelerate the economic and social development of Hunan to meet the requirements of high-quality development, so as to build a rich, beautiful and happy Hunan" said Du.
  创新引领丨防控黑飞无人机!国内北斗技术看长沙
  Devices of Beidou technology to control illegal drones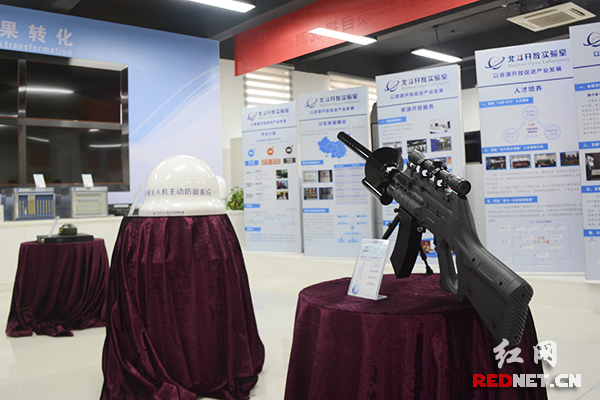 长沙北斗产业安全技术研究院的无人机主动防御系统产品。
  Active defense system products made by Changsha Beidou Industrial Security Technology Research Institute
  长沙北斗产业安全技术研究院院长胡斌介绍,无人机主动防御系统采用非接触式诱骗技术,通过发射模拟的卫星导航信号对无人机进行导航诱骗,实现对无人机的防御和管控,其信号功率仅为毫瓦级(比手机信号功率低1000倍以上),是国内首个通过公安部认证的全天候无人机主动防御系统。
  Hu Bin, director of the Security Technology Research Institute of Beidou Industry, introduced that the active defensive system for drones using contactless tricking technology, by launching a simulated satellite signals to control the drone by navigation and prevention. Its signal power is only milliwatts level (more than 1000 times lower than the signal of mobile phones), and it is the first all-weather active defensive system certified by the Ministry of Public Security of China.
  又一款世界级神器!中联重科首款国产化CIFA湿喷机面世
  Zoomlion first domestic CIFA wet spray machine available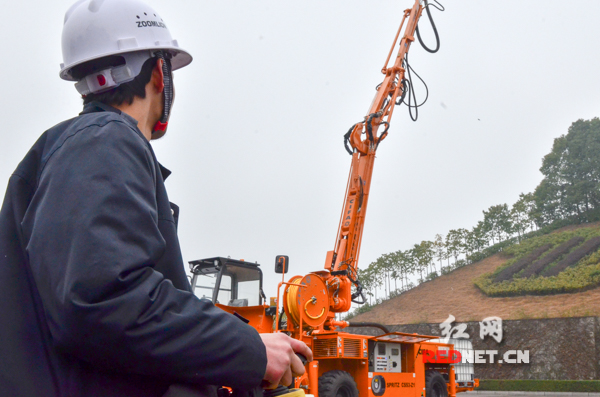 1月16日,中联重科麓谷工业园,一台有着耀眼橙黄色的神器——由中联重科与意大利CIFA在研发、生产、供应链方面深度协同融合的"世界级产品":首款国产化CSS3-Z1湿喷机在操作手的遥控下,做着伸缩折叠、滑移旋转等"花式"动作。中联重科湖南CIFA研发工程师王航介绍说。这是一款广泛应用于矿山、涵洞、建筑基坑支护、河道护坡等工程的施工设备。使用电能作业,具有粉尘小、喷射回弹少、保护工作环境、节省原材料、提高喷层质量等显著优势,而且操作维护方便。
  A CIFA CSS3 Crawler is showing its function in Lugu Industrial Park of Zoomlion Heavy Industry, Changsha.
  Spritz System CSS3 is CIFA's top class product for tunnelling, mines and underground shotcrete application. Thanks to a worldwide experience in shotcrete fields of application CIFA is proud to present its last evolution of this product: CSS3 Crawler.
  "它融合了享有行业顶级声誉的意大利CIFA的湿喷机技术,结合了中国隧道等实际施工工况,是一款为国内终端市场量身定制的产品。"
  CIFAbecome an innovative reference at international level in the concrete technology field and letting it achieve several real records: among the latest, introduction on the market of the first hybrid plug-in mixer (Energya) and the longest concrete pump in the world, built with Carbotech technology.
  星箭顺利分离!"湘江新区号"卫星发射成功
  Xiangjiang New Area Satellite lauched by Long March 11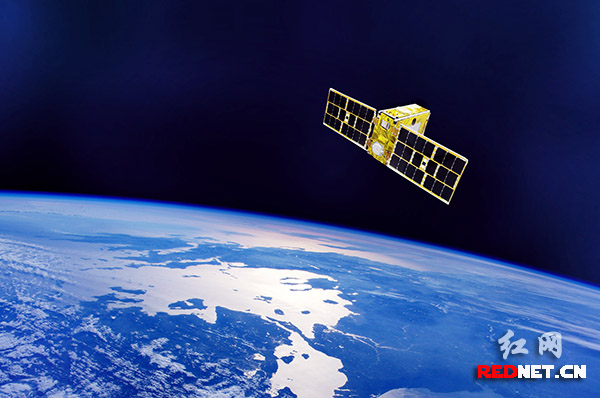 北京时间1月19日中午12点12分,由天仪研究院自主研制的"湘江新区号" (潇湘二号)和"亦庄·全图通一号"两颗卫星搭载长征十一号运载火箭在酒泉卫星发射中心成功发射。
  On January 19 2018, at 12:12 p.m. Beijing time (GMT+8) China launched 2 commercial remote sensing satellites for Chang Guang Satellite Technology Co., along with four Cubesats. With the four cubesats,
  the Xiangjiang New Area satellite and the Quantutong-1 are researched and developed by Spacety which is the first Chinese commercial company to develop and deliver nano-satellite services.
  苍穹之上有"天眼" 浮空器为安防救灾助力
  Aerostat for the security and disaster relief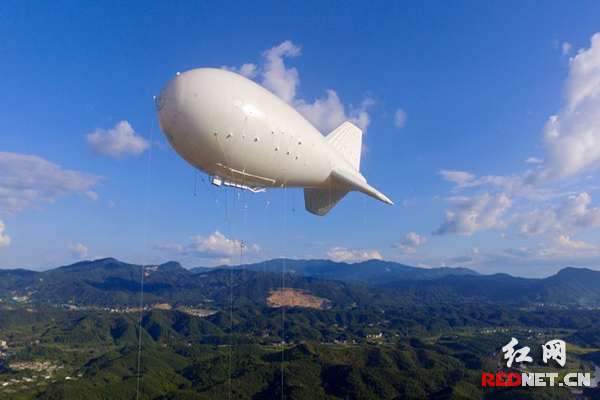 这种小型系留艇可在千米的高空停留20天,作为军民两用的搭载平台,军用的可用于区域监测,应急通信,边海防预警。民用的可用于环境监测,应急救灾等领域。
  The small aerostat can stay in the sky for 20 days at a height of 10,000 meters. It can be used as a dual-purpose platform for military and civilian use. It can be used for regional monitoring, emergency communications and coastal warning for military functions. It can be used for environmental monitoring, emergency relief and other fields for civilian fuctions.
  目前浮空器在中国的社会经济发展过程中逐渐发挥着重要的作用, 湖南航天远望科技有限公司作为一家专注于浮空器、无人机等无人装备及相关机电设备研制的高科技制造企业,立志将浮空器打造为"湖南航天的一张名片"。
  At present, the aerostat gradually plays an important role in the social and economic development of China. Hunan Aerospace Yuanwang Science& Technology Limited Company is a high-tech company which is focusing on the manufacturing of lighter-than-air(LTA) aircraft and related electromechanical devices. The products of company cover many fields, such as tethered balloon(aerostat), troposphere airship, etc.
  "亚洲最大智能化制造车间"三一造
  The largest intelligent digital factory in Asia made by Sany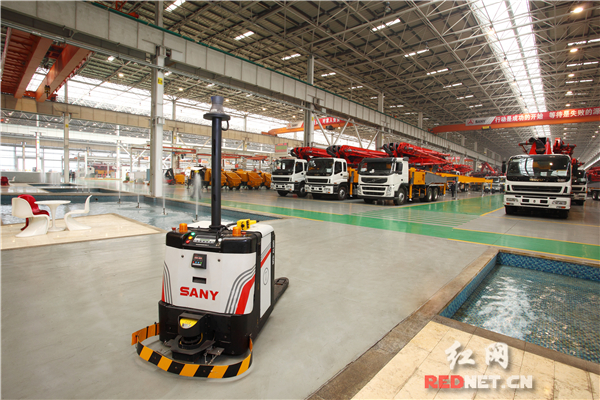 三一长沙产业园18号厂房自动配送物料的AGV小车。
  A AGV in No.18 intelligent digital factory, Changsha
  三一重工长沙产业园18号厂房被称为是"亚洲最大的智能化制造车间""最聪明的工厂"。 它是国内工程机械行业首个全数字化工厂,厂房规划全面应用数字化工厂仿真技术进行方案设计与验证,大大提高了规划的科学性及布局的合理性。
  The Sany Changsha Industrial Park has an Asia's largest intelligent manufacturing plant. Sany has equipped its Changsha and Shanghai manufacturing bases with highly-advanced digital technologies. Using smart Manufacturing Execution Systems (MES) and Enterprise Resource Planning (ERP) software, Sany is able to efficiently manage factory-floor production.
  华曙高科3D打印:上得了"天" 下得了"地"
  Farsoon Technologies' products are fit to everywhere
  华曙高科掌握的金属3D打印技术在引领和推动医疗、科研、义齿等行业起了颠覆性的变革作用。而他们研发的尼龙3D技术和应用,也成绩斐然,被广泛应用于汽车、医疗、航空航天、电动工具、家用电器、日常用品等。
  China-based Hunan Farsoon Hi-tech Co., Ltd., also known as Farsoon Technologies, build and manage China's first national 3D printing lab. It expanded its direct sales of metal additive manufacturing. Farsoon Technologies develops a 3D printer product range for plastics and metals and a collaboration with Laser Sintering Service (LSS). Farsoon has recently introduced its metal laser sintering solution, the FS271M.
  长泰机器人:荣获行业"奥斯卡"
Chaint Robotics won "Oscar" in the field of robotic manufacturing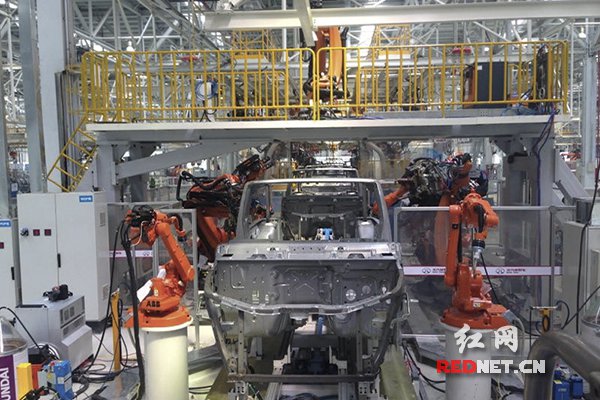 2014年,长沙长泰机器人突破敏捷控制及安全保护技术、智能化离线编程等核心技术,成功创新研发出"CTR铸铁件清理系统", 荣获堪称国际机器人行业"奥斯卡奖"——"IERA发明与创新奖"银奖。作为唯一获得此项荣誉的中国机器人企业。
  Chaint Robotics Co., Ltd (CTR), a subsidiary of Sinolight Corporation, is a high-tech company devoted to upgrade China's equipment manufacturing capacity and forge leading industrial robotic brand. It is the very first Chinese company won IERA Awards.Through years of development, CTR now owns all-round businesses in R&D, supply chain management, engineering, manufacturing, sales and services. CTR focus on providing excellent automatic solutions and turnkey projects to customers in various fields and offering solid technological services for customers' further manufacturing of high-quality products.
  长泰机器人为中国一汽、东风汽车、长丰汽车、北京汽车、吉利汽车等多家国内知名汽车企业提供汽车高端智能制造解决方案,推动企业快速实现产业升级,助力国产品牌汽车异军突起。
  At present, CTR's equipments and solutions have been widely applied in high-end equipment manufacturing and other key industries of national economy, such as rail transit, automobiles, engineering machinery, petrochemical industry, mining machinery, shipbuilding, and aerospace.
  加加食品:开启酱油4.0时代
  Jiajia lauches new era of intelligent food manufacturing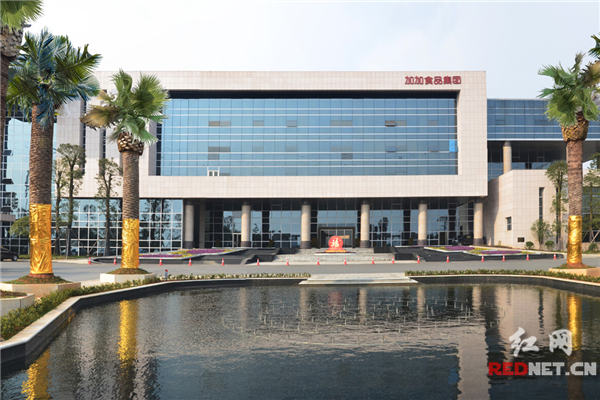 2017年,加加食品发酵食品酱油数字化工厂项目全部实施后,生产将完全实现数据可采集、信息可追溯、管控一体化,生产效率将提升27.8%,综合运营成本降低21.4%,产品研发周期缩短33.3%,能源利用率提高10%,将有力引领中国酱油行业智能制造和绿色制造的快速发展。
  Jiajia Food Group Co., Ltd. is a China-based company principally engaged in the research, development, production and distribution of seasoning products. The Company's main products include soy sauce, vinegar, aginomoto, chicken powder, oyster sauce and edible vegetable oil, among others.In 2017, digitalization is fully implemented in the process of making soy sauce, the production will fully realize the integration of data acquisition, information traceability and control. The production efficiency is increased by 27.8%; the comprehensive operation cost is cutted by 21.4% and the product development is shortened 33.3%, energy utilization rate increased by 10%. Jiajia effectively lead the soy sauce industry in China by its intelligent manufacturing and rapid development of green manufacturing.
湖南智能制造上天入地!
厉害了我的湖南!