National Safety Education Day for Middle and Primary School Students Marked in Hunan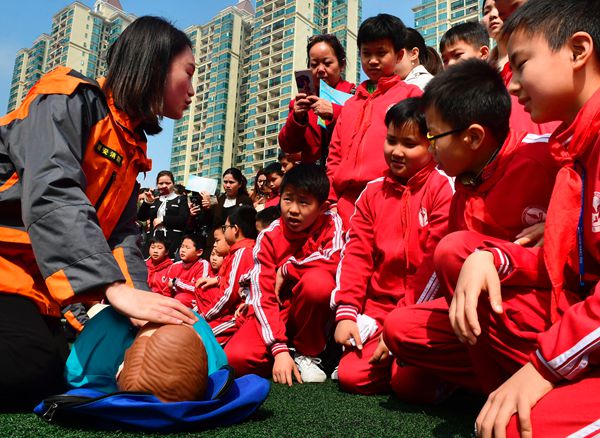 ˇˇˇˇThe photo taken on March 26 shows pupils have a training on CPR (cardio-pulmonary resuscitation) rescue operations and wound dressing. (Photo/Guo Liliang)

March 26 is the 23rd China's national safety education day for middle and primary school students. On the same day, a related activity was held at Jinying Primary School, Kaifu District, Changsha City. It aimed to enhance primary and middle school students' safety awareness through such events as cultural performances on safety; safety knowledge lectures; fire escape drills; and, self-care and self-help training.