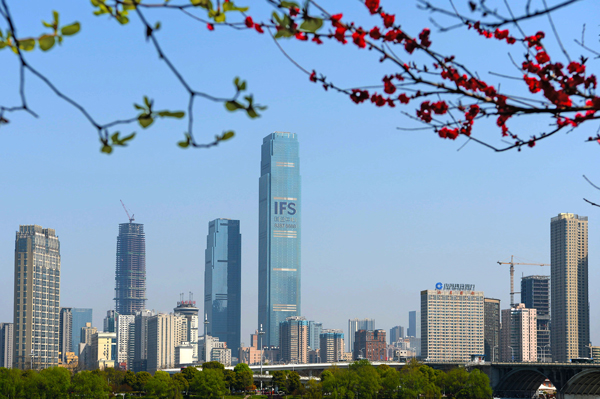 ¡¡¡¡The photo taken on March 27, shows Hunan¡¯s tallest skyscraper, Changsha International Finance Square (IFS).

The to be opened Changsha IFS integrates the functions of large-scale high-end shopping mall, Grade A offices, serviced apartments, and international five star hotel.

Beyond that, it¡¯s going to nurture the locals¡¯ art appreciation and enrich the city¡¯s cultural life by hosting diverse art exhibitions, culture exchanges, and music festivals in the future.