Shidbadong Villagers Receive Dividends for Kiwifruit Plantation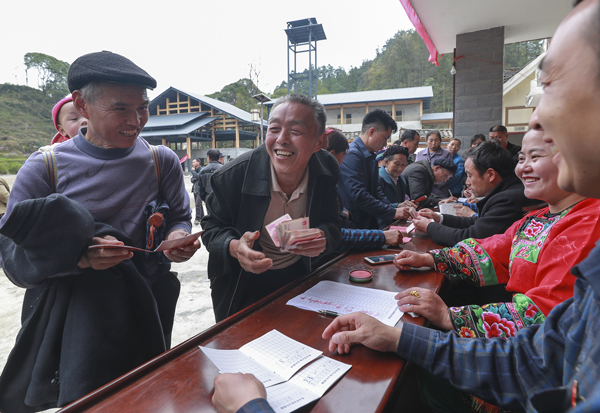 ˇˇˇˇThe photo taken on March 28 shows villagers of Shibadong Village receive their dividends payments from kiwifruit industry share in Huayuan County. (Photo/Long Aiqing)

Since 2014 when the villagers became a shareholder of Shibadong Fruit Industry Company, they planted 1,000 mu (about 66.7 ha) of high-quality kiwifruit. In 2017, the trees began to bear fruits. The villagers received dividends of more than 740,000 yuan now.