双语|2018投资建设1604公里铁路 湖南将更四通八达
  Hunan to Expand High-speed Rail Network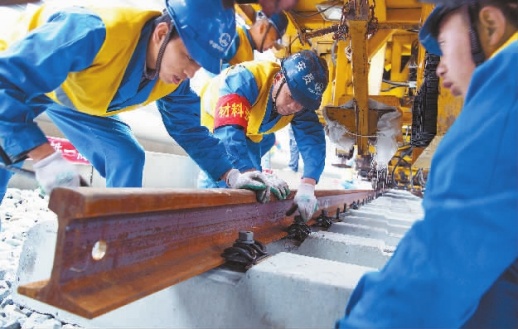 3月28日在长沙召开的推进铁路建设工作专题会上透露,湖南省今年计划投资建设总里程共1604公里的10个铁路项目,将确保怀邵衡铁路年底通车运营,常益长铁路今年全线开工。
  A special work conference on promoting railway construction was held in Changsha on March 28, 2018. It was learnt that Hunan Province planned to invest in 10 railway projects with a total mileage of 1,604 kilometers this year; the opening and operation of Huaihua-Shaoyang-Hengyang Railway will be ensured at the end of this year; and the Changde-Yiyang-Changsha Railway will start construction.
  目前,湖南共有怀邵衡、黔张常、蒙华、渝怀复线、张吉怀、常益长、怀柳铁路电化、湘桂铁路永州地区扩能工程、霞凝货场扩建工程等9个在建铁路项目。
  There are now 9 projects under construction in Hunan, including the Huaihua-Shaoyang-Hengyang Railway, the Qianjiang-Zhangjiajie-Changde Railway, the Menghua Railway, the Chongqing-Huaihua Double-Track Railway, the Zhangjiajie-Jishou-Huaihua Railway, the Changde-Yiyang-Changsha Railway, the Huaihua-Liuzhou Electric Railway, the Hunan-Guangxi Railway Yongzhou section expansion project, and the Xianing Freight Yard expansion project.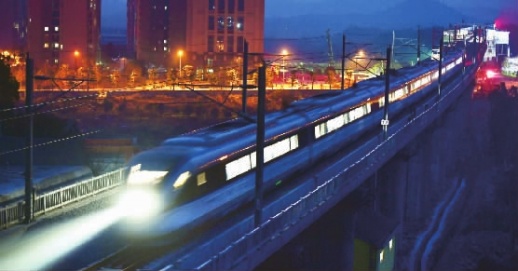 另有长株潭城际铁路与石长铁路联络线1个项目正开展前期工作,计划上半年开工建设。
  Besides, one project of the connection line between the Changsha-Zhuzhou-Xiangtan Intercity Railway and the Shimen-Changsha Railway was in preliminary phase and planned to start construction at the first half of the year.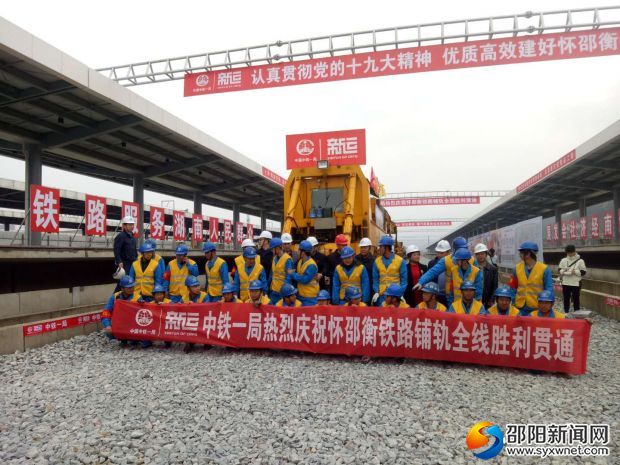 怀邵衡铁路已于3月20日完成全线正线铺轨,计划5月启动竣工验收,确保年底开通运营。届时,湖南中西部地区将新增一条通往东南、华南的快捷通道。
  The Huaihua-Shaoyang-Hengyang Railway main line completed track laying on March 20, 2018. It is planned to start completion acceptance in May to ensure official operation at the end of the year. By then, there is a shortcut in the middle and western regions of Hunan Province linking to the southeastern and southern China.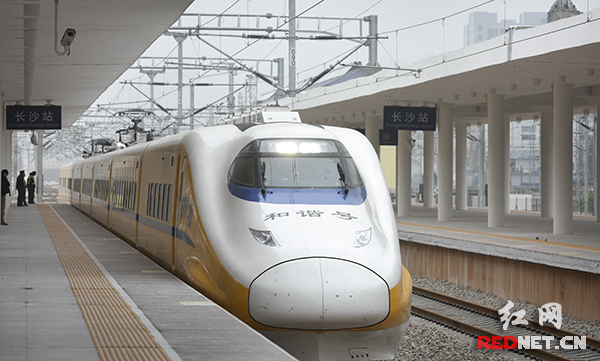 国家"八纵八横"高铁网规划中的重要一横——渝长厦铁路湖南段将于今年加快进度。其中,黔张常铁路已基本完成站前工程,计划于2019年联调联试;常益长铁路将确保年内全线开工。
  Hunan will speed up the construction of the Chongqing-Changsha-Xiamen Railway this year, which is one of the important eight railway lines from the west to the east in China. Qianjiang-Zhangjiajie-Changde Railway Railway has basically been completed for the pre-station projects to have the joint test in 2019. The Changsha-Yiyang Railway will be ensured for the full-scale construction within the year.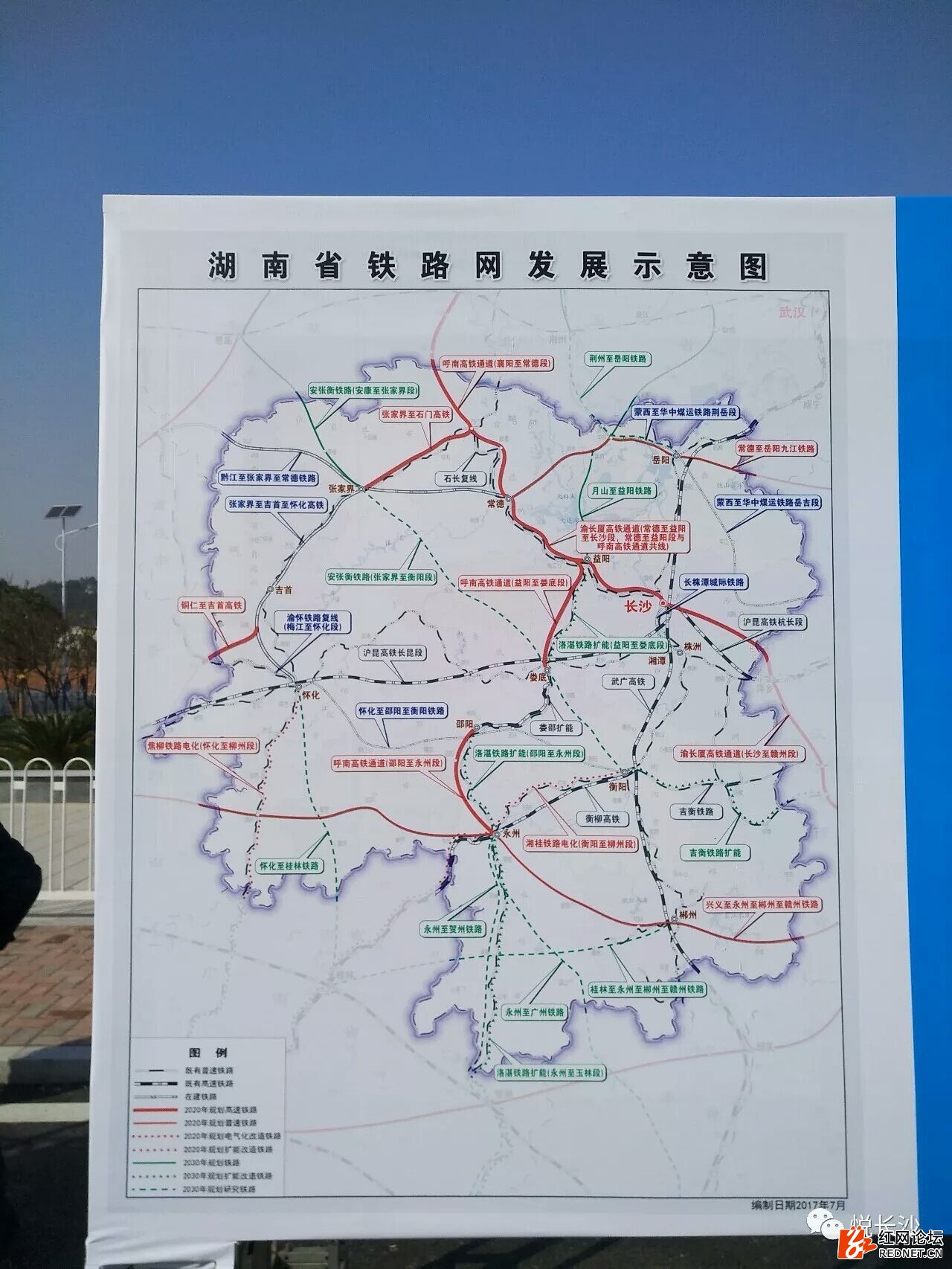 湖南轨道交通控股集团有限公司介绍,目前全省铁路建设进入投资高峰期,全省铁路运营里程已达4739公里,黔张常、常益长铁路建成通车后,我省将实现14个市州通高铁的目标。
  Hunan Rail Transit Holding Group Co., Ltd. introduced that provincial railway construction has entered the peak investment stage, with a railway mileage of 4,739 kilometers. When the Qianjiang-Zhangjiajie-Changde and Changde-Yiyang-Changsha railways are completed and open to traffic, the province will achieve the goal of connecting all the 13 cities and one prefecture with high-speed rail.
  此外,湖南省正着力推进长沙至赣州、襄阳至常德、铜仁至吉首、石门至张家界、邵阳至永州等铁路项目的前期工作。
  In addition, Hunan is also pushing forward the preliminary work of other railway projects, such as Changsha to Ganzhou, Xiangyang to Changde, Tongren to Jishou, Shimen to Zhangjiajie, and Shaoyang to Yongzhou.
(综合湖南日报、红网、湖南政府网,编辑:李莎宁)