双语丨初夏湖南:夏早日初长 南风草木香
  编者按:春天的花事匆匆谢幕,不知不觉就在一片葱茏中进入了"绿树阴浓夏日长"的大好光景!让小编带您看初夏在湖南各地闪烁夏日的光彩。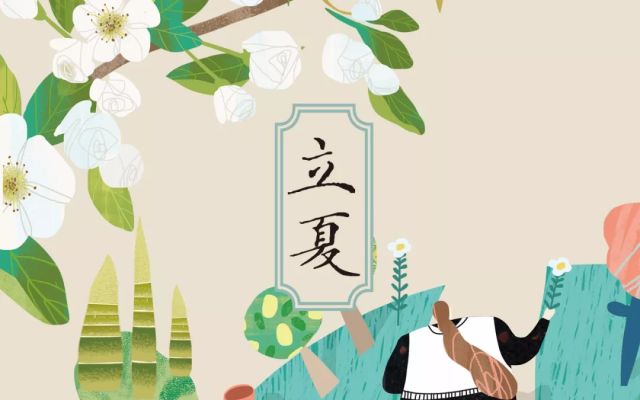 ---
岳阳 "呦呦鹿鸣"
  Wild elks inhabit in the East Dongting Lake wetland.
---
  乡村四月闲人少 采了蚕桑又插田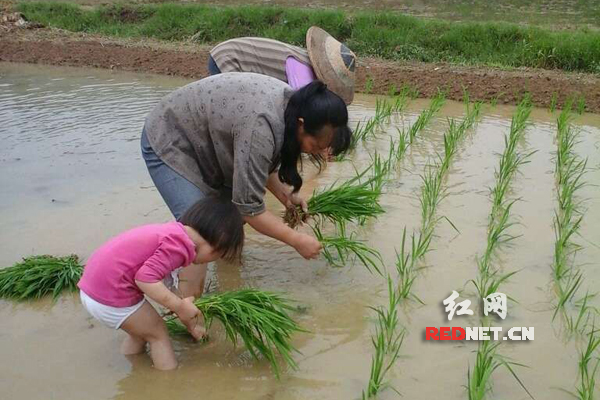 After the beginning of summer, the planting season begins for rice and other crops. It is the season of warmth and plenty of rainfall.
---
  传承中华传统茶文化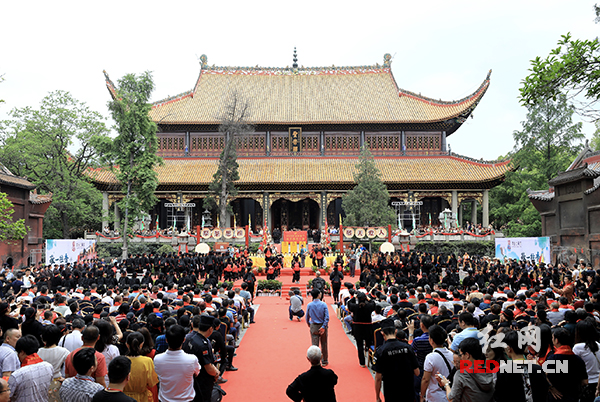 2018 Chinese Tea Ancestral Day: Nanyue (Hengshan) Yunwu Tea Festival is held in Nanyue Mountain, Hunan Province.
  Foreign tourists sit on the lawn and watch the tea ceremony.
  南岳祭茶大典作为一项传承悠久的文化盛会,今年的祭茶大典围绕中华传统文化中的礼乐文明,挖掘茶祖神农、茶神祝融以礼育人、以乐化民的文化内涵,突出儒释道茶文化的体验感,弘扬天人合一、知行合一、礼乐合一的传统文化。
  Nanyue Tea Ceremony is a long-established cultural event. This year's ceremony focuses on the rituals and music of traditional Chinese tea culture of Confucianism, Buddhism and Taoism. It promotes the traditional culture for the unity of nature and man, the integration of knowledge and practice, and the combination of ritual and music.
---
  怀化通道侗族大戊梁歌会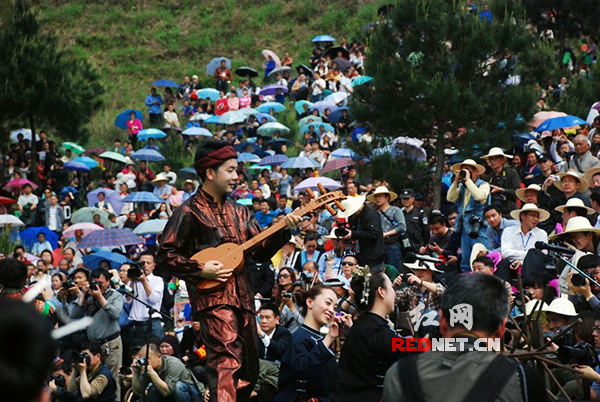 People attend a singing party on the Longmen Mountain in Yatunbao town, Dong autonomous county of Tongdao, Hunan province, April 17, 2018.
People of Dong ethnic group from Central China's Hunan province, Southwest China's Guizhou province and Yunnan province took part in the singing party together with thousands of visitors around the country.
---
  长沙"虾王"杨军:首创"全虾宴"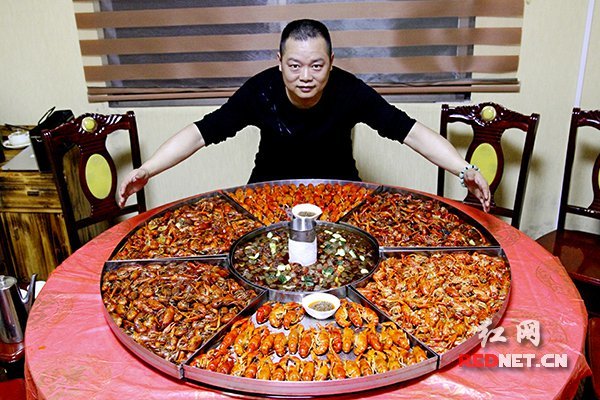 Summer is the season to eat crayfish. Three or four friends sit around for crayfish and beer, which is the beautiful night scenery in Changsha.
  在长沙,杨军被称为"虾王",他的创意"全虾宴",摆上足足20斤龙虾,酱香、香辣、油闷、蒜蓉……各种口味各占一个"瓣盘",中间还冒着白雾。 "全虾宴"被无数商家模仿,风靡全国。
  In Changsha city, Yang Jun nicknamed as "crayfish king"creatively invented the"full crayfish feast"for serving 10 kilograms of crayfish by different cooking methods. The plates are displayed as a gigantic flower with white mist in the middle of the table. "Full crayfish feast" was imitated by countless restaurants in China.