双语丨卓伯根集团中国区总部项目在湘开工建设
  China Headquarters of Zurbruggen Group starts construction in Changsha, Hunan, China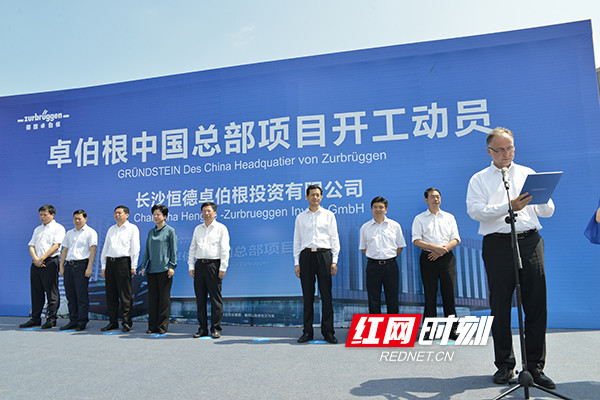 China Headquarters of Zurbruggen Group starts construction in Xiangjiang New Area, Changsha, Hunan, China on May 15, 2018. With the total investment of 2,100 million yuan, it has been the first China headquarters set in Hunan by a foreign-owned enterprise so far. It's estimated to be put into operation in 2021. Zurbruggen China headquarters in Changsha will introduce many well-known German and European brands. Furthermore, consumers will experience authentic German-style restaurants, beer, business streets and apartments.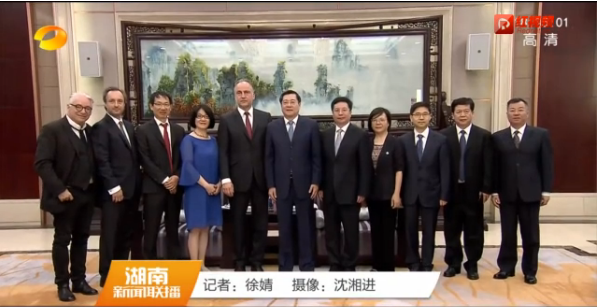 Before the launching ceremony, CPC Hunan Provincial Committee Secretary and Hunan Provincial People's Congress Standing Committee DirectorDu Jiahao met with Zurbruggen Grouppresident Kristian Zurbruggen.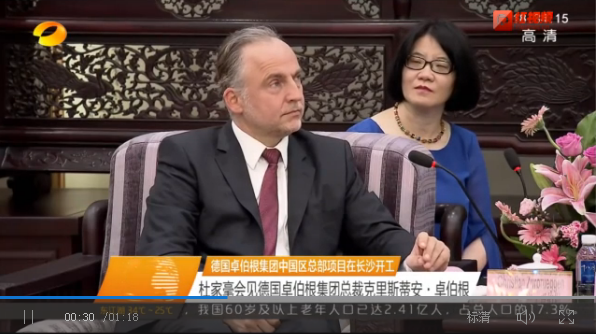 Zurbruggen Grouppresident Kristian Zurbruggen states that, by virtue of Zurbruggen China headquarters and Xiang Ou Express, they will strengthen cooperation with Hunan to further promote Sino-German economic and cultural exchange.

  The firstZurbruggenhome furnishing store has settled in Helong Gymnasium, Changsha.