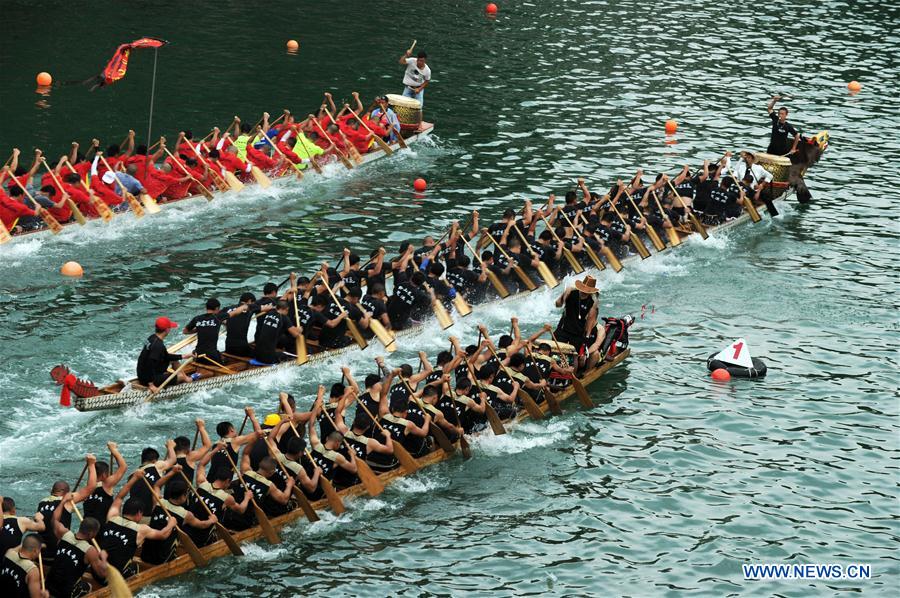 People made nearly 90 million tourist trips during the Dragon Boat Festival break, 7.9 percent higher than 2017, according to a report by the Ministry of Culture and Tourism released on Monday.
  Revenue generated during the holiday hit nearly 40 billion yuan ($6.2 billion), a year-on-year increase of 7.3 percent, the report said.
  The three-day break from Saturday to Monday is a traditional Chinese festival highlighting folk activities and traditional delicacies — for example, zongzi, a pyramid-shaped dumpling made of glutinous rice wrapped in bamboo leaves.
  Coastal cities, including Sanya in Hainan province, Qingdao in Shandong province and Dalian in Liaoning province, were also popular choices for travelers in the holiday period, according to the report.
  Russia, thanks to the 2018 World Cup, has become one of the most popular travel destinations for Chinese tourists in the outbound travel market during the break.