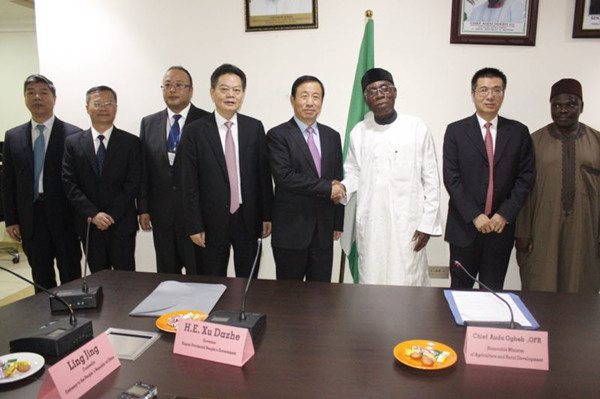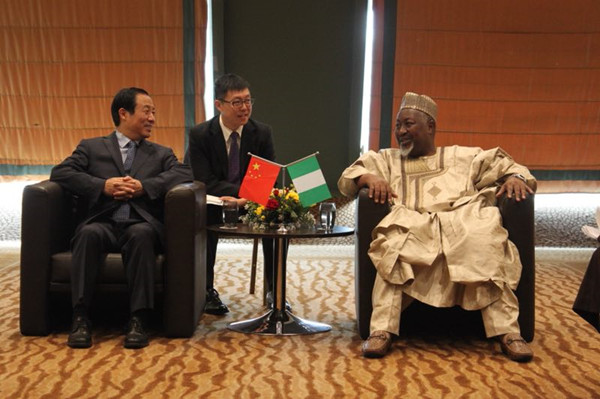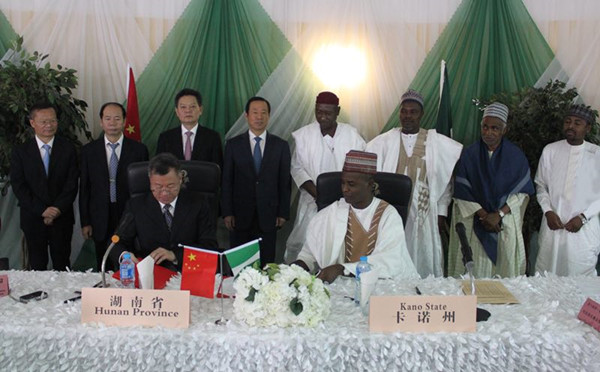 Hunan Governor Xu Dazhe led a delegation to visit Nigeria between June 27 and 29, 2018 (local time). During his stay, he met with Nigerian Agriculture and Rural Development Chief Audu Ogbeh, Jigawa State Governor Muhammad Badaru Abubakar, and Kano State Acting Governor Hafiz Abubakar, and signed letters of intent with Kano and Jigawa states respectively.
  Governor Xu said that it's important to implement the "Belt and Road" initiative based on national requirements, advance Hunan-Nigeria cooperation with the leading-edge science and technology as the basis, and promote Hunan-Nigeria industrial and agricultural partnership based on the need of the African market. We should increase match points, seek profitable points, and clarify risk points, to create a China-Nigeria local cooperation model, he added.
  Xu Dazhe also paid a visit to Ambassador of China to Nigeria Zhou Pingjian, and inspected the Lee Group in Nigeria and the CGCOC Agricultural High-Tech Industrial Park in Abuja. He witnessed the signing of a strategic cooperation agreement between the Hunan Provincial Department of Commerce and the Lee Group in Nigeria.
  Hunan Provincial People's Government Secretary General Wang Qun, and heads of relevant departments of the Hunan Provincial People's Government and the Changsha Municipal People's Government accompanied him on the tour.