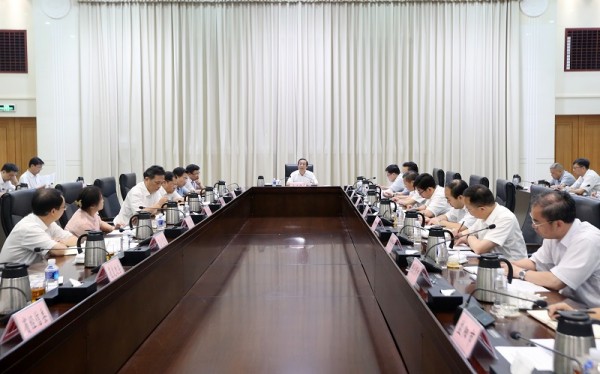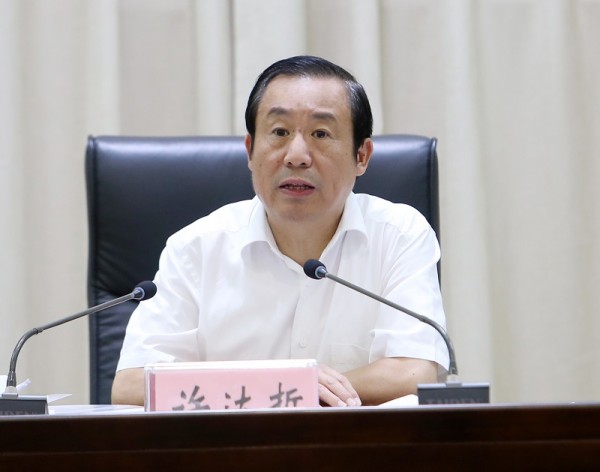 On the morning of August 16, Hunan Governor Xu Dazhe presided over a provincial conference on pollution prevention and control. He called for implementing President Xi Jinping's thoughts on ecological civilization and adhering to the ecology-oriented green development path. He asked that efforts to be made to promote pollution prevention and rectification, battling pollution, and achieving pragmatic results to meet the requirements of the central environmental protection inspection group.
  Vice Governor Chen Wenhao announced progress in solving the environmental protection problems raised by the central inspection group and the "2018 Summer Task". Lai Mingyong, vice chairman of the CPPCC Hunan Provincial Committee and director of the Hunan Provincial Science and Technology Department, and Wang Qun, secretary general also attended.
  Governor Xu said, "Generally, all the environmental protection tasks and problems rectification have achieved their goals. We must carry forward with ecological civilization construction." He continued, "We should choose environmental protection projects among those related to the people's livelihood. Priority should be given to the establishment of ecological protection compensation mechanism between cities, and upstream and downstream. "Sewage treatment facilities and pipe network construction, 'returning forest to wetland', 'returning cultivation base to natural', and 'returning paddy field to lake' projects are major issues. We must make steady progress, long-term efforts, and strive to solve a number of environmental problems every year. We should keep the bottom line of the ecological environment, and strictly prevent all kinds of environmental risks." He added.
  The Hunan Provincial People's Government also handed over the tasks of addressing outstanding environmental problems to relevant provincial departments, cities, and the prefecture. The Hunan Provincial Environmental Protection Department notified the provincial environmental protection inspection of the results. The people's governments of Changsha, Hengyang, and Zhangjiajie cities also made reports at the meeting.