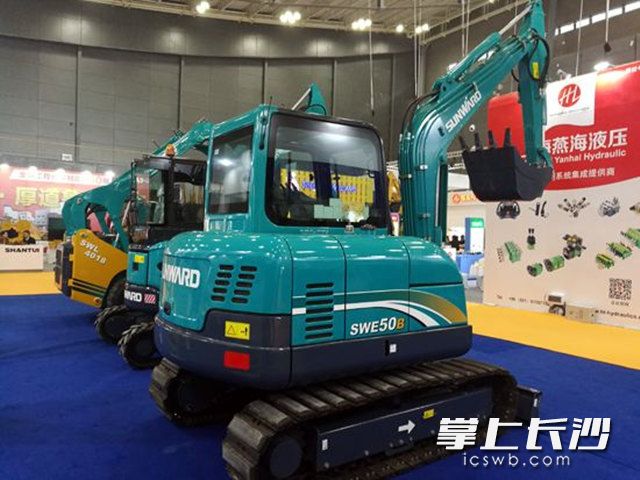 在湖南长沙,又是什么能让世界震惊?有人说,是工程机械。这里,三一重工、中联重科、山河智能、铁建重工4家企业跻身全球工程机械制造商50强,配套企业200余家,联合株洲、湘潭、衡阳打造一个世界级产业集群,指日可待。

Construction equipment manufacturing in Changsha amazes the world. In Changsha, the capital city of Hunan Province, there are the top 50 global construction machinery manufacturers including Sany Heavy Industry Co., Ltd, Zoomlion Heavy Industry Science and Technology Co., Ltd., Sunward Intelligent Equipment co.,ltd., and China Railway Construction Heavy Industry Co., Ltd.. With more than 200 supporting enterprises, they are going to build a world-class industrial cluster around ambient cities of Zhuzhou, Xiangtan, and Hengyang.
省委书记、省人大常委会主任杜家毫曾多次考察长沙工程机械企业,勉励长沙企业要瞄准世界一流,打造一流品牌。
Du Jiahao, secretary of the CPC Hunan Provincial Committee and director of the Hunan Provincial People's Congress Standing Committee, has repeatedly inspected Changsha's construction equipment enterprises, by encouraging them to aim at building the world first-class brands.
从2017年开始,受益于"一带一路"倡议、长江经济带等重大规划带来的项目落地、PPP模式的成熟、工程机械产品更新换代等,国内工程机械上市公司增势强劲。
Starting from 2017, more domestic enterprises of construction equipment have been listed companies thanks to the projects brought by the "One Belt and One Road" initiative, Yangtze River Economic Belt and other major projects, the maturity of the PPP model, and the upgrading of construction machinery products.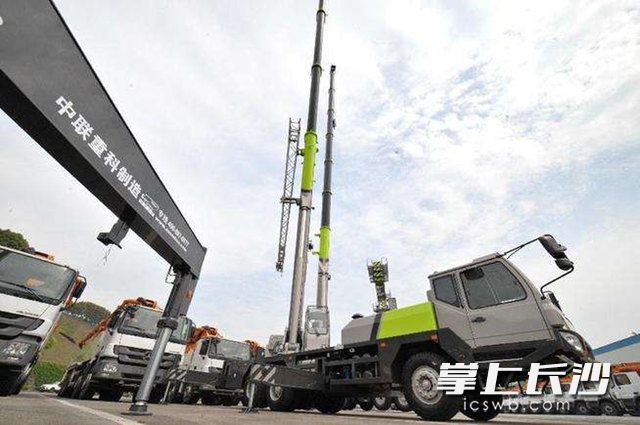 三一重工营收和利润遥遥领先其他工程机械企业,国内排名第一,今年有望回归巅峰;中联重科上半年新增9款4.0智能化工程机械产品,实现营业收入147.2亿元、净利润8.64亿元。
Sany Heavy Industry's revenue and profit are far ahead of other construction machinery enterprises, ranking first in China, and it is expected to return to its peak this year; Zoomlion Heavy Industry has nine new intelligent engineering machinery products in the first half of the year, achieving 14.72 billion yuan of operating income and 8.64 billion yuan of net profit.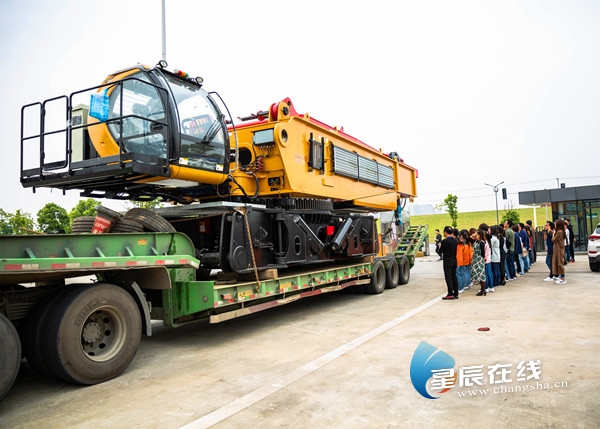 从产业角度来看,长沙工程机械产业已是脱胎换骨。一批工程机械企业倒闭后,市场和产品的"留白",让长沙企业顺势而为,丰富产品结构,抢占市场。目前长沙可生产12大类、100多个小类、400多个型号规格的产品。
From an industrial point of view, Changsha's construction machinery industry has been reborn. After the collapse of a group of construction machinery enterprises in 2012, the gap of the market and products allowed enterprises in Changsha to seize the market by improving product structure. At present, Changsha produces 12 categories of construction equipment with more than 100 subcategories and more than 400 models of products.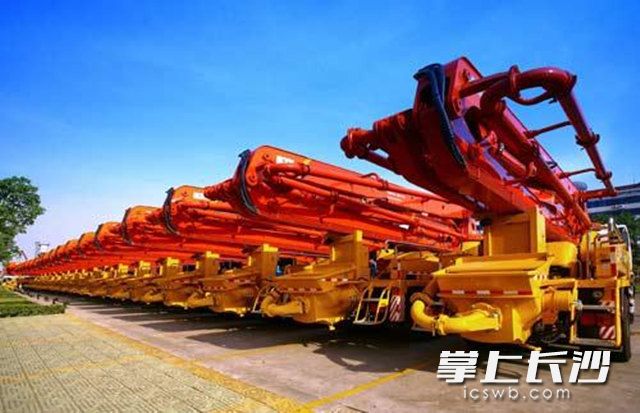 优势产品层出不穷,部分产品市场地位常年稳居国内第一甚至世界首位:挖掘机产销量居世界首位;混凝土机械产销量居世界首位;隧道掘进机市场占有率国内第一;流动式起重机与塔式起重机产销量全国第一。
Some products rank top one nationally and even in the world: the production and sales of excavators and concrete machinery rank the first in the world; the market share of tunnel boring machine is No.1 in China; the production and sales of mobile cranes and towers cranes rank the first in China.
Link: 长沙工程机械产业打造世界级产业集群