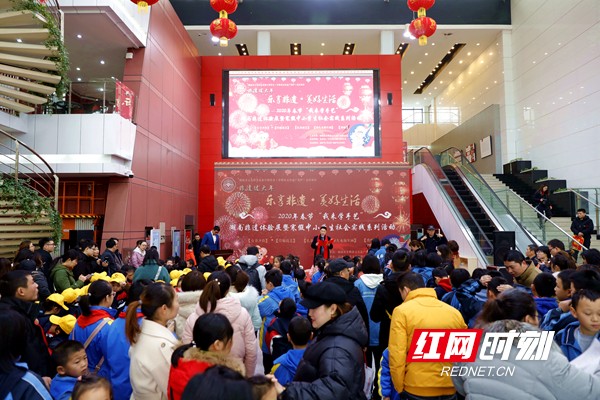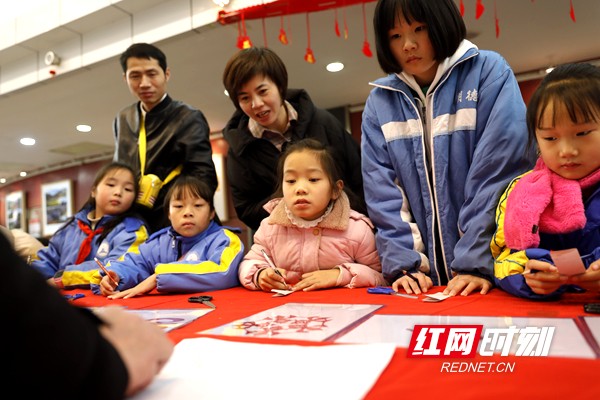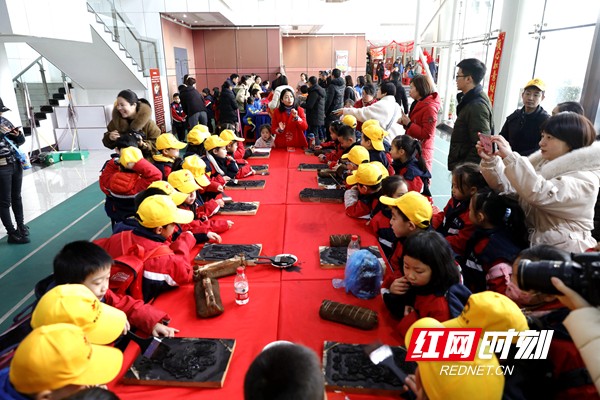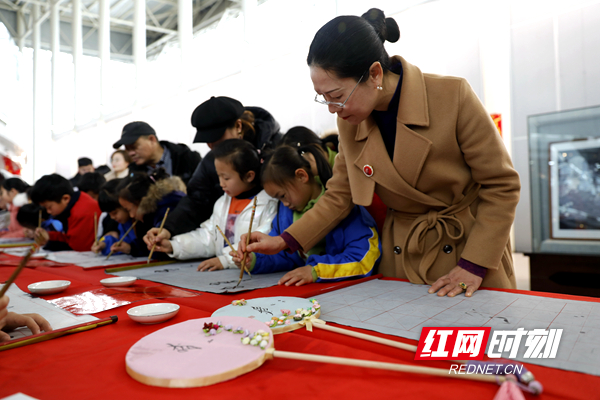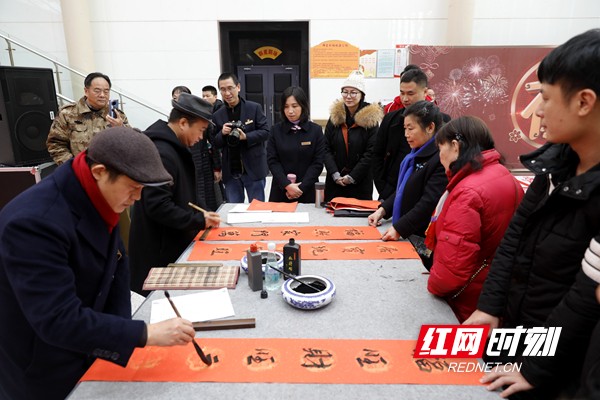 "Enjoying Intangible Heritage and Beautiful Life", an intangible heritage exhibition and social practice activities for primary and middle school students were officially launched at the Hunan Cultural Center on January 14, for the 2020 Spring Festival.

Citizens, especially elementary and middle school students, can go to Hunan Provincial Cultural Center to experience intangible heritages such as women's writing, bamboo weaves, Tantou wood prints, tie-dyeing, paper-cutting, etc. from January 14 to February 16.
The events invited Li Ailian, the inheritor of the custom of women's writing, Li Yuanyue, the inheritor of Fenghuang Bamboo Weaving, Zhong Xinglin, the inheritor of Tantou Wood Printing of New Year Pictures, Liu Zhimin, the inheritor of paper-cutting, and He Yongping, the promoter of tie-dye technique. Under the guidance of these inheritors, citizens may experience various interesting activities. There were also wonderful performances of intangible cultural performances such as Changsha Tanci, Changing Face, Huagu Opera, XiangSheng (cross talk), ventriloquize, among which there are performances that won awards in China and abroad.