TAIYUAN, Sept. 5 (Xinhua) -- Recently, several paintings created on tissue by Shi Zhaobi, a Chinese "post-95s" girl in Taiyuan City of north China's Shanxi Province, have drawn the attention of many netizens.

Her paintings focus on characters in traditional Chinese books, Chinese television stars and Olympic champions. These portraits are exquisite in details and vivid in expression.

Shi Zhaobi is a freelance painter with more than 10 years of painting study experience, especially good at colored pencil painting.

She decided to create with tissue as a painting scroll on a whim. Because tissue is soft in texture, she pays more attention to the strength of painting. It takes her at least a whole day to draw a series.

The beautiful scenery of hometown is her next creative direction, which is inspired by "Riverside Scene at Qingming Festival".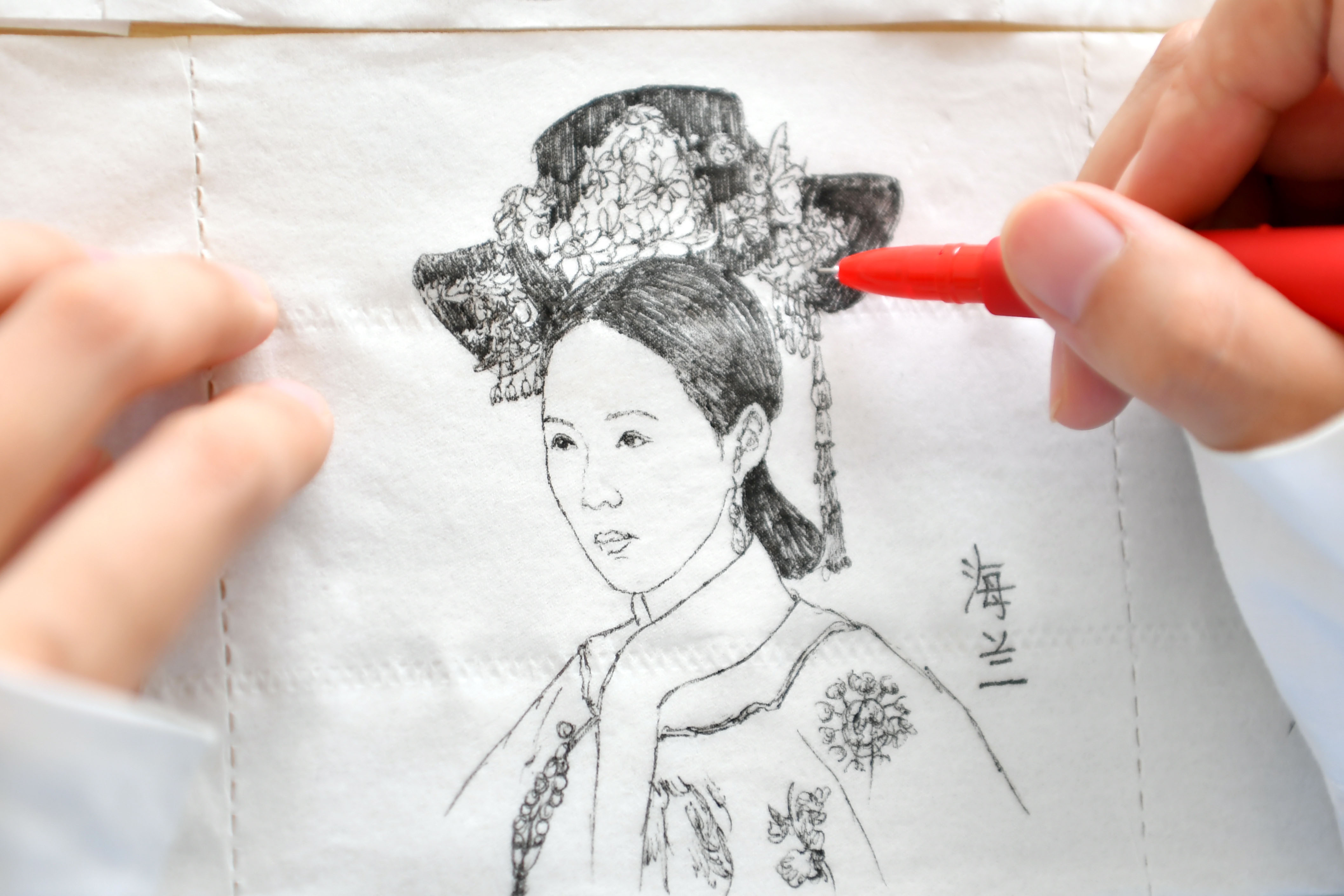 Shi Zhaobi draws on tissue at her home in Taiyuan, north China's Shanxi Province, Aug. 17, 2021. (Xinhua/Cao Yang)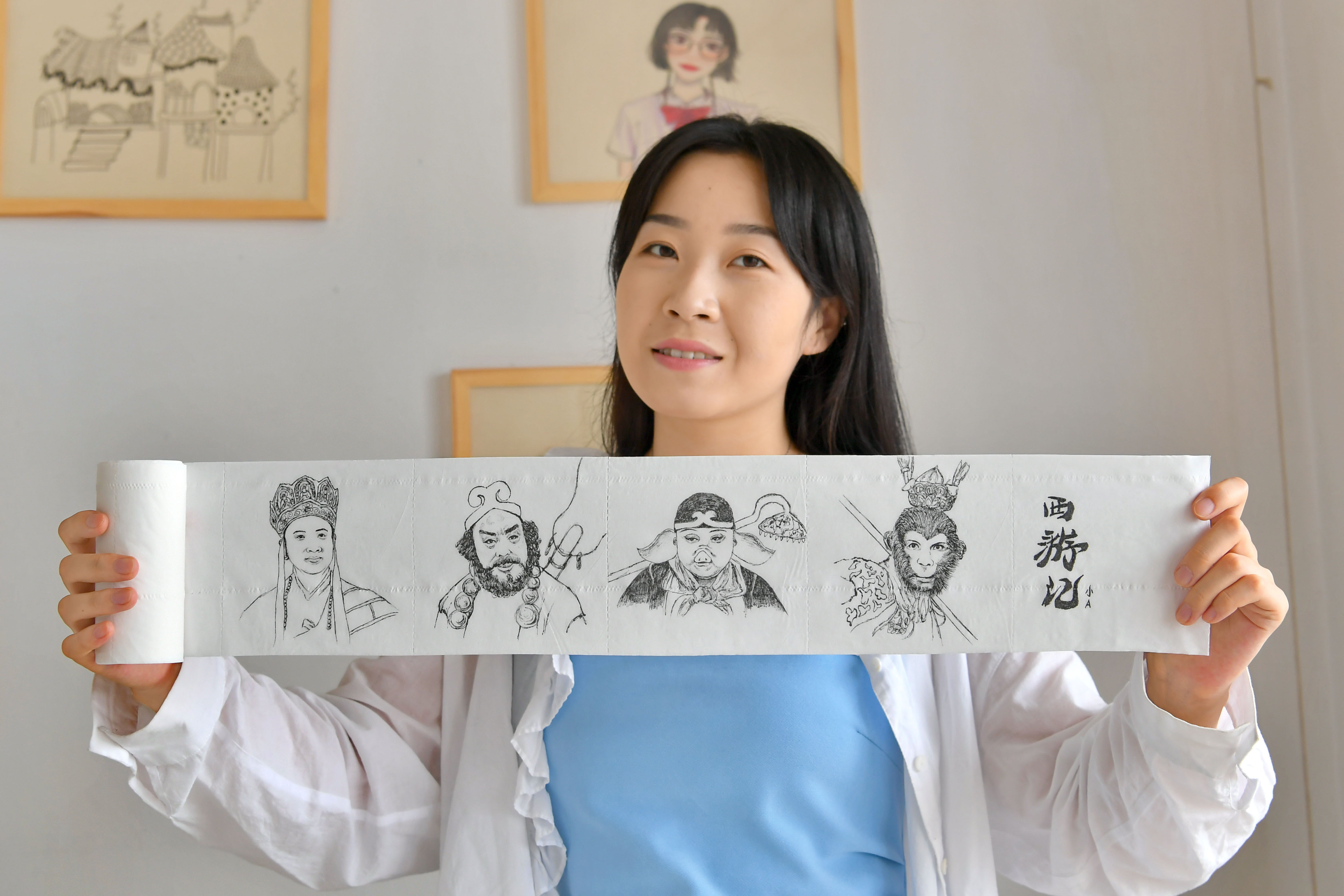 Shi Zhaobi shows paintings on tissue at her home in Taiyuan, north China's Shanxi Province, Aug. 17, 2021. (Xinhua/Cao Yang)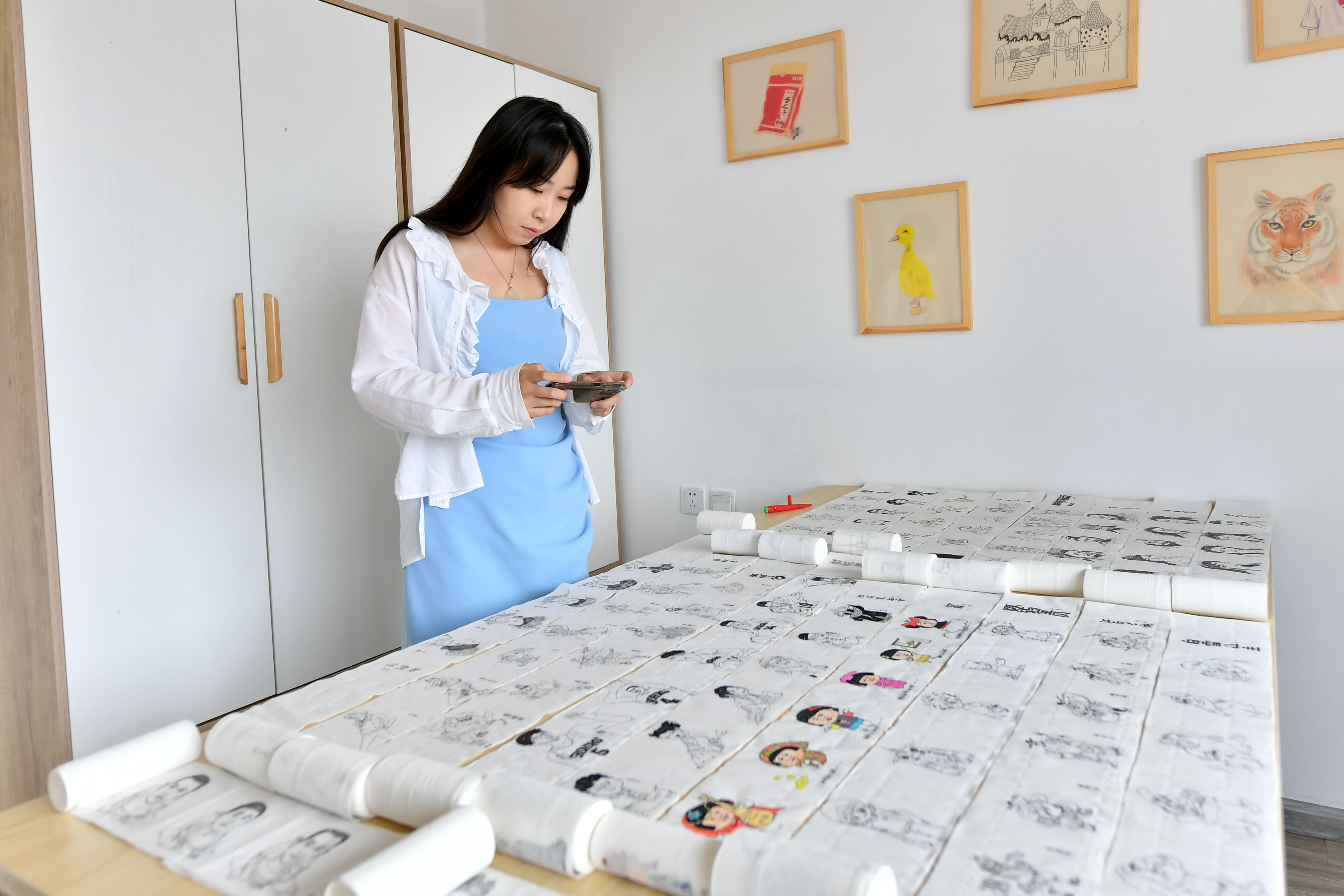 Shi Zhaobi takes photos of paintings on tissue for her online followers at her home in Taiyuan, north China's Shanxi Province, Aug. 17, 2021. (Xinhua/Cao Yang)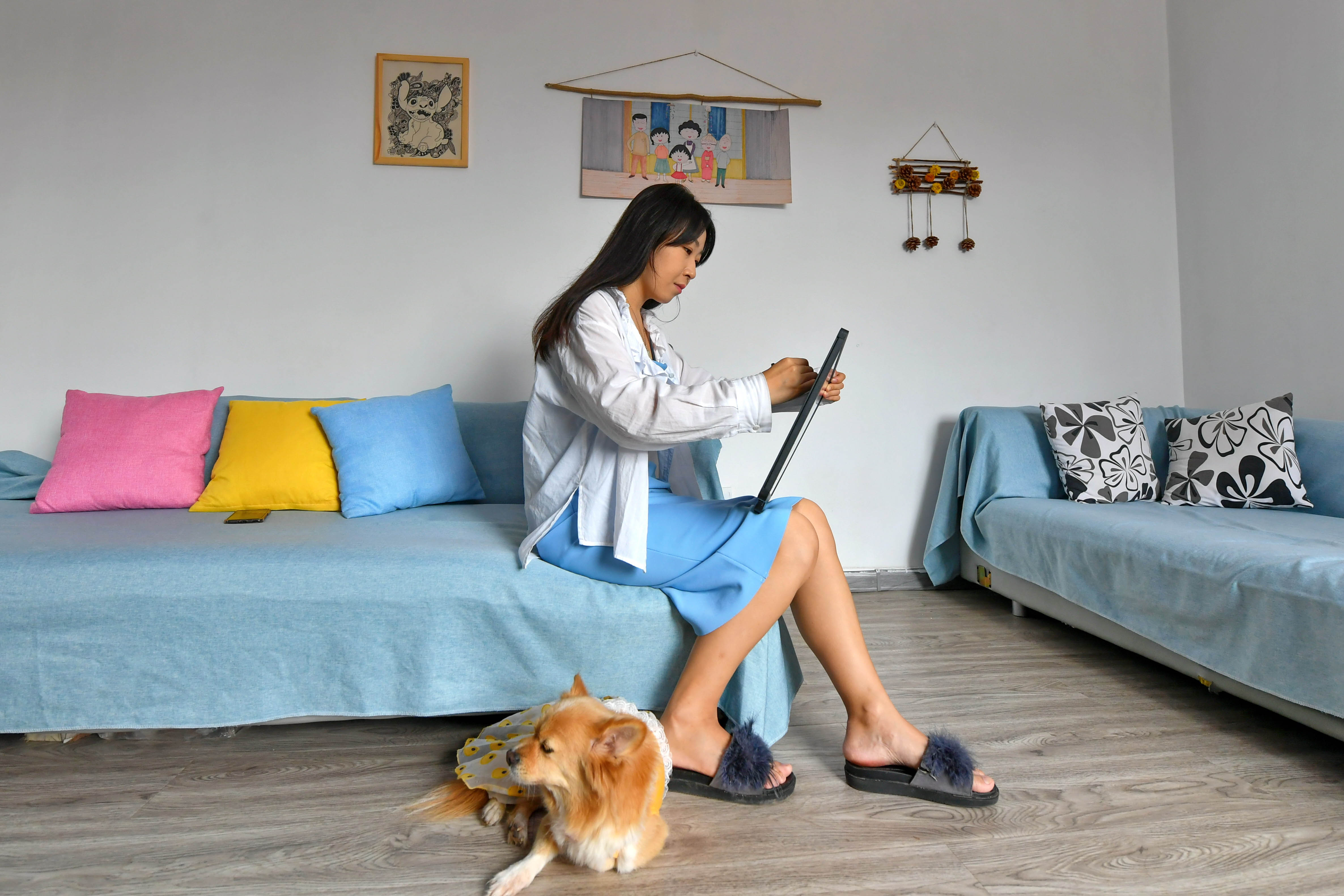 Shi Zhaobi draws at her home in Taiyuan, north China's Shanxi Province, Aug. 17, 2021. (Xinhua/Cao Yang)