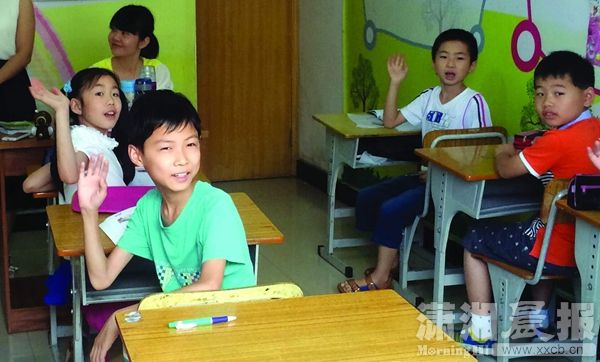 A tutoring base provides the day-care service for the left-behind children of sanitation workers' in summer holidays, in Yuelu Area of Changsha City.
Rednet (Changsha): Drinking cool tea in air conditioning, a dozen of sanitation workers have rest sitting by a table of the hall of Yongkang Pharmacy each day in the hot summer, Yuelu Area of Changsha City. "Thanks for providing a cool place to stay for Sanitation workers," said Peng Xinfu, the director of Sanitation Bureau in Yuelu Area, August 7, and he handed the certificate of honor of "Caring Enterprise" to the head of Yongkang Pharmacy.
Peng said that since the reports on caring the sanitation workers were released, many enterprises and stores were enthusiastic to provide lounges for sanitation workers. Yuelu Area would widen the variety of platforms and modalities for showing social caring and positive energy.