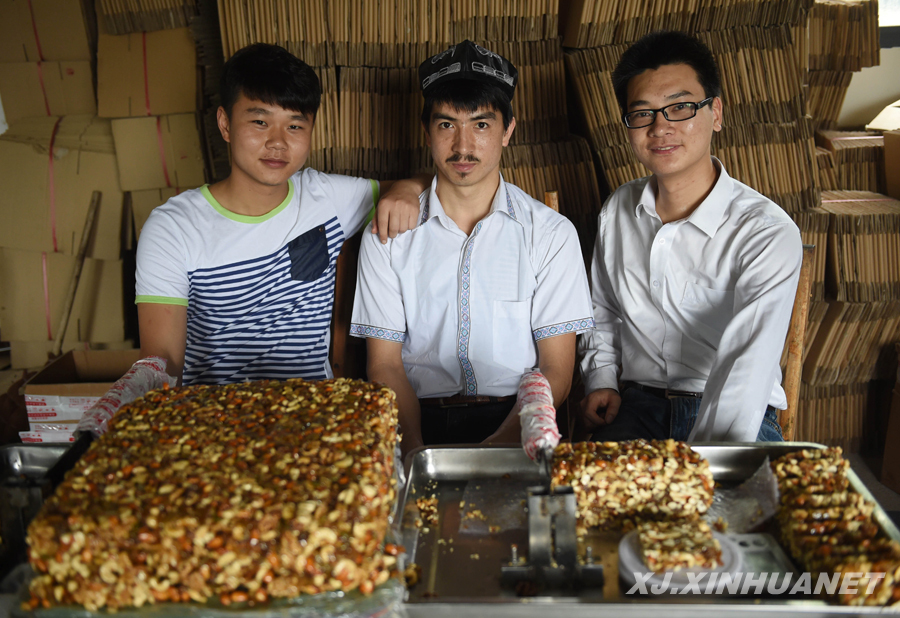 ¡¡¡¡A photo of Adili (middle), Jiang Jinya (right) and Jiang Chunyang together in the small workshop at the start of their business. Photos taken on May 22, 2014.
¡¡¡¡Hunan Dream Start E-commerce Co., Ltd, one company on the 13th floor of the Entrepreneur Plaza in Lugu Industrial Park, Changsha, Hunan province, is run by Adili Maimaititure, a Uygur youth from Shache county, northwest China's Xinjiang Uygur autonomous region. He, a junior student at Changsha University of Science &Technology, launches a shop online together with his classmates Jiang Jinya and Jiang Chunyang. On a wall of their office, there is a sign ¡°Maimaiti Adaxi¡± in both Chinese and Uygur, which means ¡°Maimaiti: Your Friend¡±. And the three colleagues have already been the closest friends with each other in life, not just in business.
¡¡¡¡Born in a family invloved Xinjiang nut cakes, also called Qiegao informally, Maimaiti is fully confident of making Qiegao his business very early, due to the setting where his father supported the six children with this type of cake. And now Adili's dream is starting off.
¡¡¡¡As far as the end of August, 2014, the company's sales were more than 30 million yuan. According to Adili, his target is to hit 120 million yuan in sales this year. On the occasion of celebrating the 60th anniversary of Xinjiang, he has a passion for doing something for his hometown. "I have a desire for running a retail shop marketing Xinjiang's agricultural specialty, bringing the native Xinjiang foods for more customers", says he.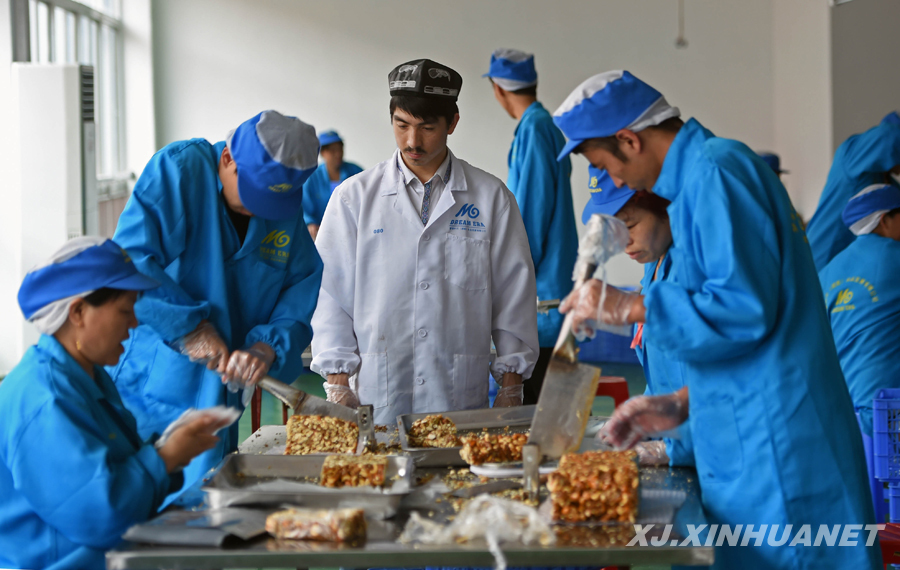 ¡¡¡¡Adili (middle) was showing how to cut the nut cakes. Photos taken on June 1, 2014.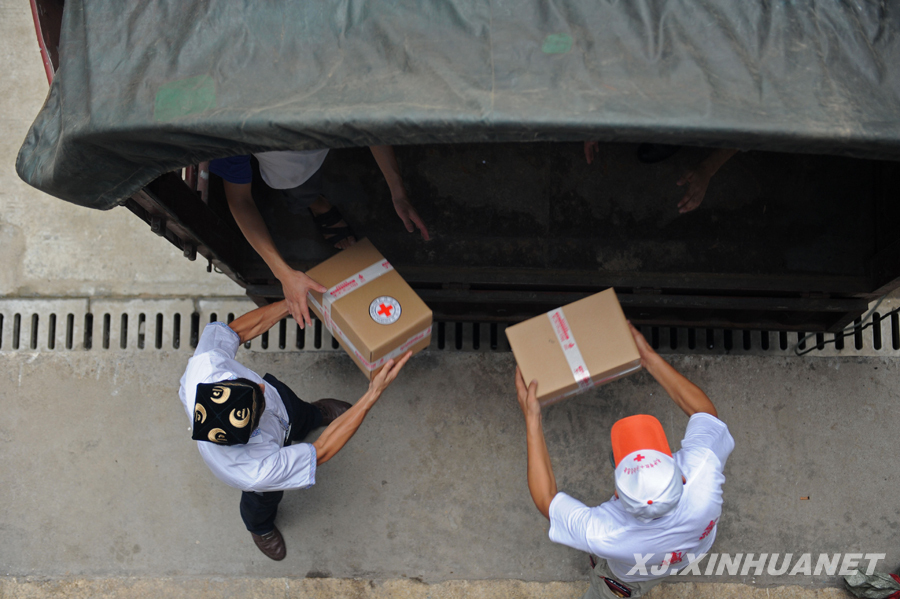 ¡¡¡¡On August 5, 2014, Adili (left) and the staff were loading the cakes for disaster relief into the truck. They drove for over 1,200 kilometers in delivering five tons of nut cakes to the worst earthquake-stricken area in the county of Ludian, Yunnan province.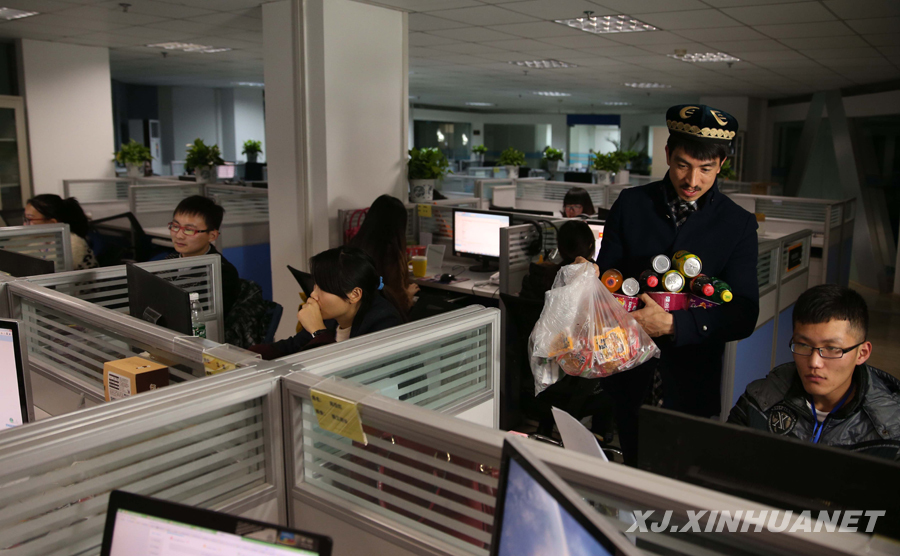 ¡¡¡¡Approaching two o¡¯clock in the early morning, Adili (right second) brought snacks for the employees working overtime on December 12, 2014. On that upsurge of shopping, his shop online experienced a record high reaching two million yuan within just 12 hours before noon.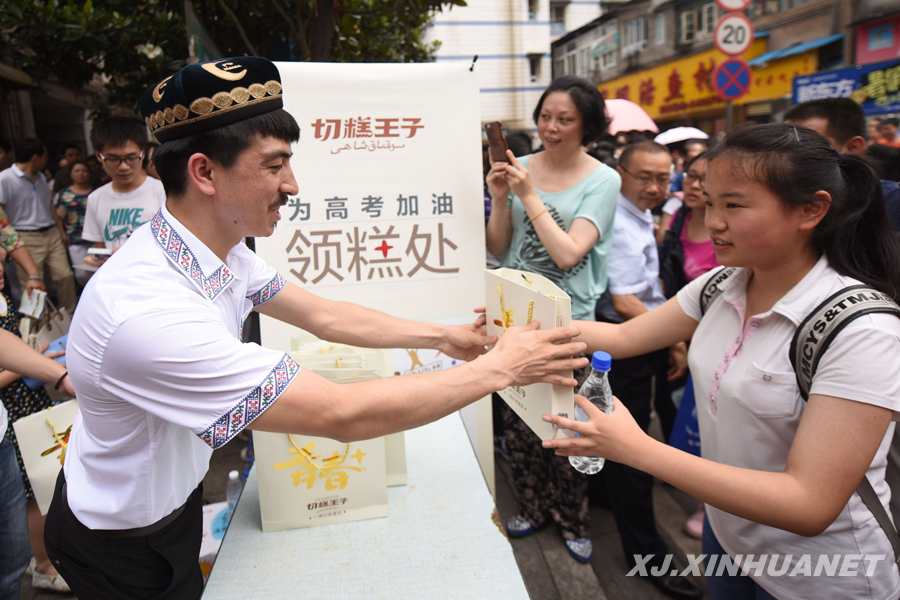 ¡¡¡¡On June 7 2015, Adili (left), the ¡°Prince of Qiegao¡±, was sending the nut cakes to the students attending the examination for their access to higher education.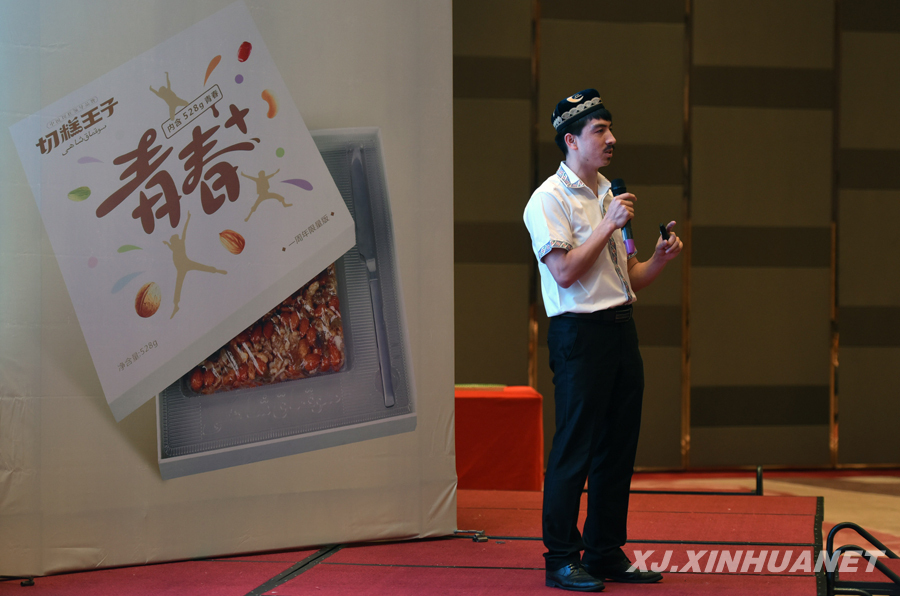 ¡¡¡¡On June 7, 2015, Adili was sharing his experience in starting a business at an Entrepreneurial Experience Sharing Meeting held in Changsha, Hunan province.