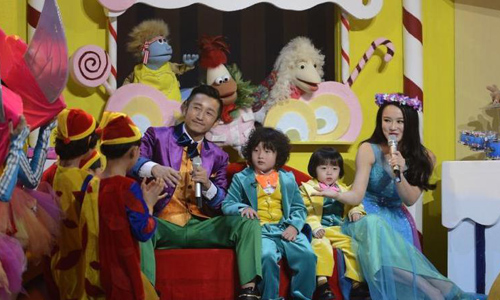 Boxer Zou Shiming and his family at the gala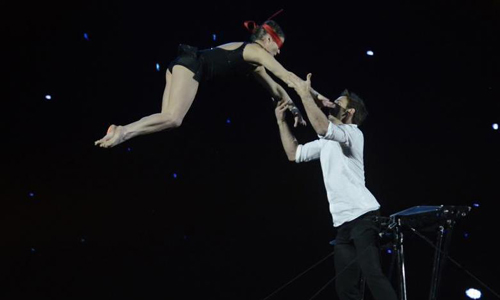 Canadian acrobats perform with the eyes blindfolded.
Chinese acrobats are performing.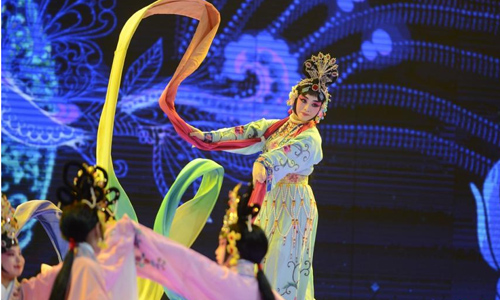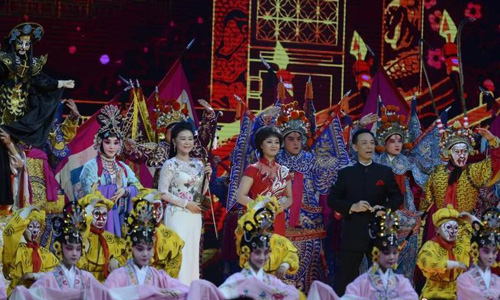 Peking Opera show
The ¡°Culture of China, Festival of Spring¡± Spring Festival gala for overseas Chinese was recorded in Changsha, Hunan, on the evening of Jan. 22.
Xu Shousheng, secretary of the CPC Hunan Provincial Committee and director of the Hunan Provincial People¡¯s Congress, and Qiu Yuanping, head of the Overseas Chinese Affairs Office of the State Council, watched the performances on the scene and extended New Year greetings to overseas Chinese.
Stars and art troupes from home and abroad staged brilliant gala shows, including songs, Chinese opera, and acrobatics. Tens of overseas Chinese representatives from countries such as the U.S.A, Canada, Australia, Indonesia and Malaysia, participated in the performances.
The gala will be broadcasted on Hunan Satellite TV on Feb. 8, the lunar New Year¡¯s Day.