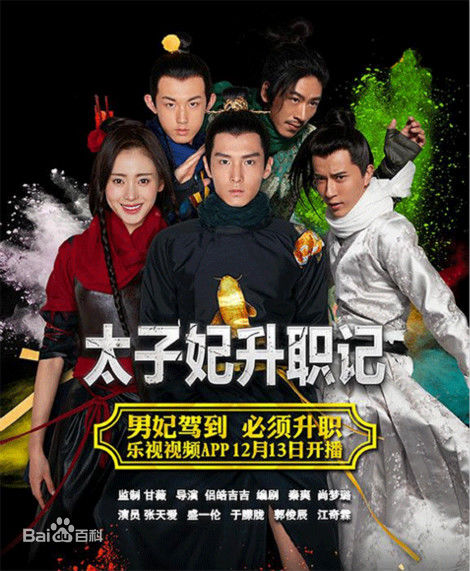 ĦĦĦĦA poster of web drama "Go Princess Go". [Photo: baidu.com]
ĦĦĦĦGan Wei, the producer of hit Chinese web drama "Go Princess Go", announced recently that the drama is set to get a sequel and a movie adaptation.
ĦĦĦĦMoreover, plots of the sequel and movie will take views of audiences as references, fully creating a work for young people.
ĦĦĦĦLaunched online on Dec. 13 last year, "Go Princess Go" soon aroused heated discussions among young people and went viral, with the highest single-day video views over 200 million.
ĦĦĦĦChinese actress Crystal Zhang and actor Peter Sheng, who have leading roles in the drama, are also quickly gaining popularity following the drama's debut.
ĦĦĦĦBy only costing a mere 140,000 U.S. dollars to produce, "Go Princess Go" proved its viewership prowess as it made an estimated 630,000 U.S. dollars, thanks to more than 2 million viewers.
ĦĦĦĦBy using hilarious languages and the current popular time-travel theme, it is no doubt that "Go Princess Go" has become the No. 1 web drama in China at present.