¡¡¡¡Wen Chao, a 34-year-old auto mechanic lived in Wugong Village of Longchuan Town, Zhuzhou, invented an ¡°Ariel Atom¡± by himself. He spent 21 days and 9,000 yuan making this imitation, which can run 145 km per hour. The photo taken on May 3, 2016, shows Wen Chao and his handmade ¡°Ariel Atom¡±.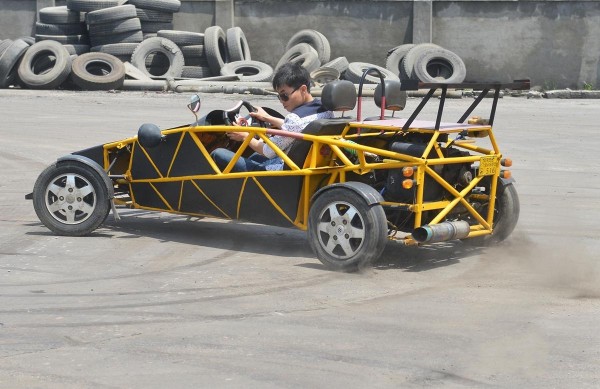 ¡¡¡¡The imitated ¡°Ariel Atom¡± sports car is 1.65 meters wide and 3.4 meters long, with a total weight of 490 kg. Its chassis height is about 12 cm. The 39-horsepower engine was from an old Alto vehicle.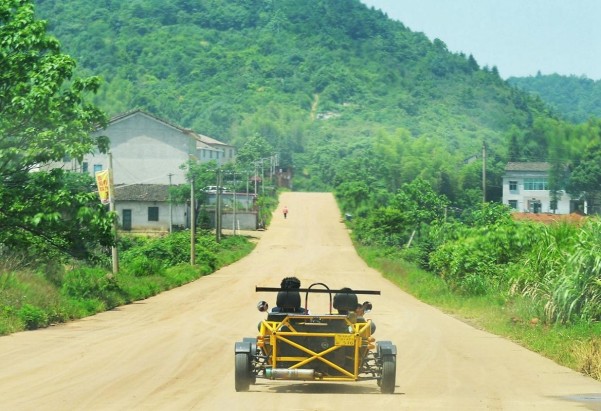 ¡¡¡¡This ¡°Ariel Atom¡± can accelerate from 0-100 mph in about 10 seconds, introduced by Wen. A thick steel board is equipped on chassis for safety, and gas welding is used to ensure consolidation of vehicle frame.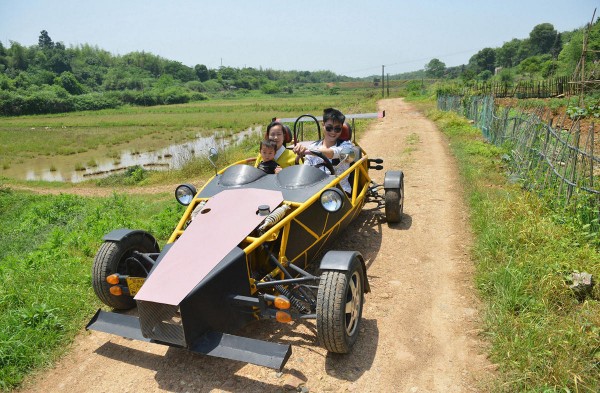 ¡¡¡¡Six damping springs are used to reduce vibration. Even driving on a bumpy lane, the vehicle will not jolt greatly.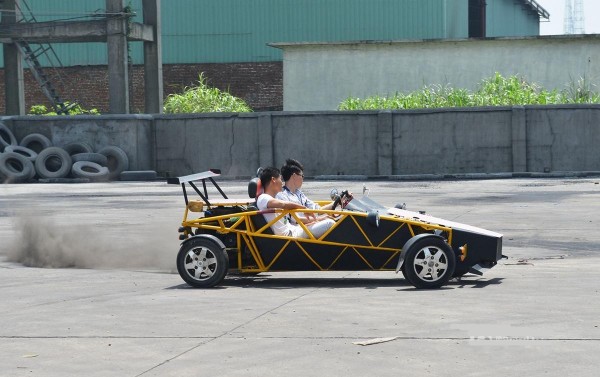 ¡¡¡¡Boasting low energy consumption, it can run 200 km with 70-yuan petrol at current price. So far, this ¡°Ariel Atom¡± has run for over 6000 km, without making any serious problems.