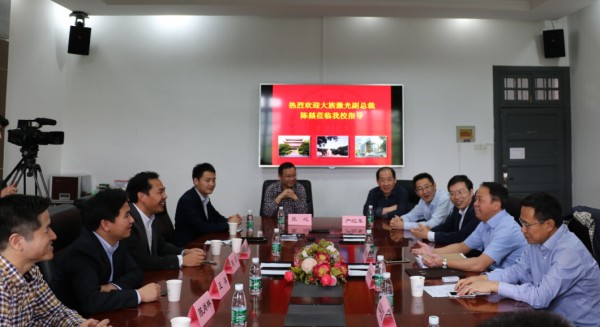 A strategic cooperation agreement was inked between Hunan University (HNU) and Han¡¯s Laser, the largest laser processing equipment manufacturer in Asia, on May 24, 2016. Collaboration will be focused on research and application of laser-aid intelligent manufacturing, to give a boost to Hunan¡¯s innovative manufacturing.
Hunan University and Han¡¯s Laser will establish a joint research center for laser-aid intelligent manufacturing technology, and accelerate constructing a demonstration center for the application of such technology in Changsha. Fundamental research, hi-tech research, and technical development will be involved into a technological innovation system, to beef up Changsha¡¯s laser industry and contribute to Hunan¡¯s manufacturing.
The two sides have collaborated in several state-level scientific and technological projects in recent years, and achieved good results. Both sides are co-developing a five-axis complex 3D manufacturing center.