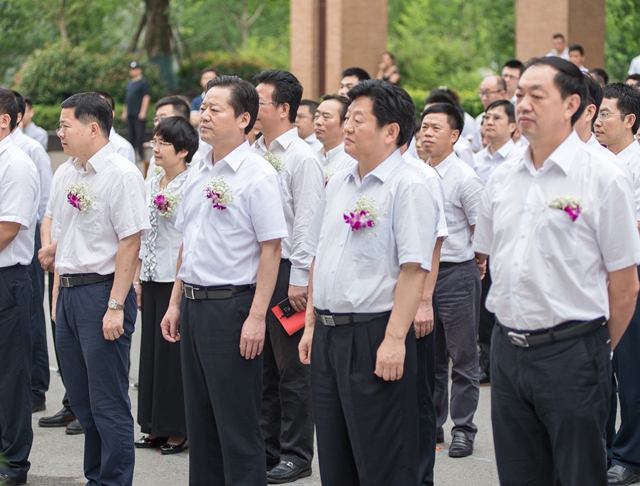 Hunan Xiangjiang New Area Development Group Co., Ltd. (Xiangjiang Group) was officially inaugurated at Meixi Lake International R&D Center on June 12, 2016. It is currently the largest state-owned enterprise in Changsha.

Xiangjiang Group, composed of Meixihu Investment (Changsha) Co., Ltd., Hunan Xiangjiang New Area Investment Group, and Hunan Xiangjiang New Area Urban Construction Investment Co., Ltd., is a knowledge, management and capital intensive corporation. It was initiated by the Changsha CPC Municipal Committee and Changsha Municipal Government in accordance with Changsha¡¯s top-level design for deepening state-owned enterprise reform, to integrate resources in the Xiangjiang New Area and fulfill its overall development targets.

The Group will build a functional platform to facilitate key infrastructure construction, regional exploitation, ecological development and treatment, and market-based operation of the Two-oriented Society construction. It will mainly work on such aspects as regional exploitation (Meixi Lake International New Town, Dawang Mountain Tourism Resort), infrastructure investment and construction (unblocked city, green city, smart city, and eco-sponge city), industrial incubation (cultural tourism, health care, high-end manufacture, creativity and innovation, commercial convention and exhibition, headquarter economy, and mobile internet), project introduction, and capital operation (industrial and financial capital operation platform, and domestic and international financing platform).