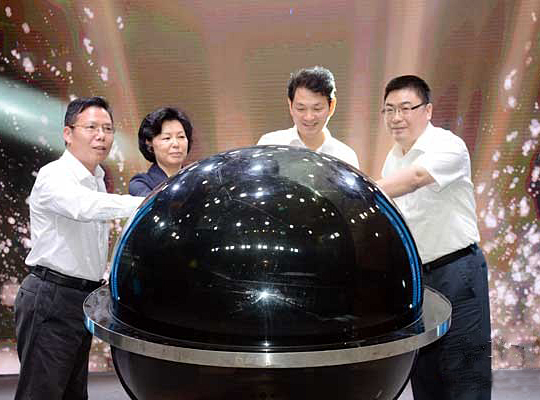 The launching ceremony of Hunan Energy-saving Publicity Week 2016 was held in Changsha on June 12, 2016.
June 12 also marked the start of the 26th National Energy-saving Publicity Week this year. The nationwide campaign, with a theme of ¡°Energy Saving for Green Development¡±, will last to June 18. And June 14 marks the National Low-carbon Day themed on ¡°Green Development and Low-carbon Innovation¡±.
The ceremony was co-organized by the Development and Reform Commission of Hunan Province and the People¡¯s Government of Changsha City. Hunan¡¯s Energy-saving achievements that have been accomplished during the ¡°12th Five-Year Plan¡± period were displayed on site. In specific, the key measures, effects, and related experiences and methods focusing on such accomplishment were mainly introduced. Various energy-saving-themed activities will be held in the coming week, including the ¡°prize quiz on energy-saving¡±, and ¡°recruitment and on-site popularization of new techniques and new products on energy-saving¡±.
Besides, publicity campaigns will also be held by related departments at municipal and district levels in local enterprises, communities, and schools.