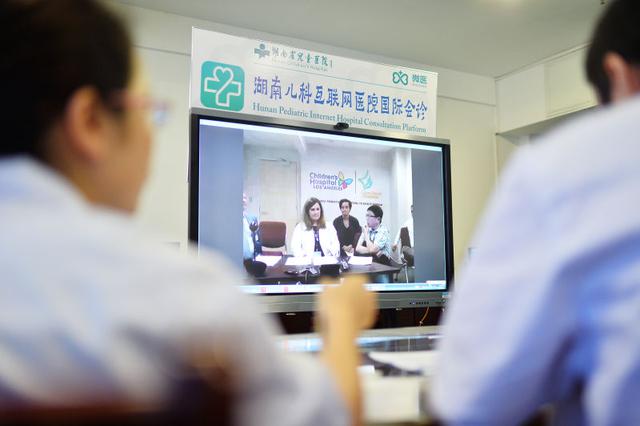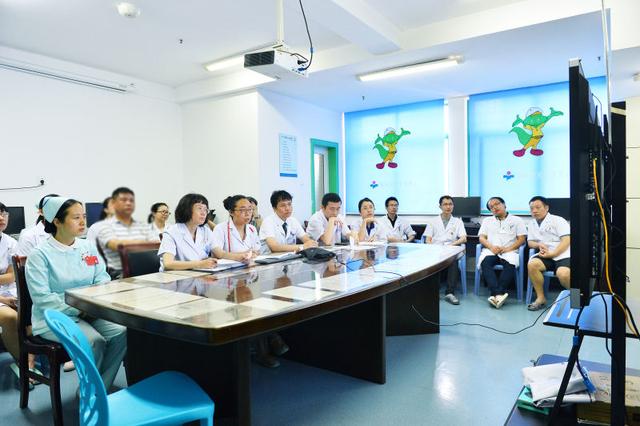 On June 22, 2016, Hunan Childrení»s Hospital collaborated with Children Hospital Los Angeles (CHLA) through an internet pediatrics platform to hold an online consultation on the therapeutic schedule for a premature infant suffering from severe bacterial Meningitis and hydrocephalus of newborn.
Dr. Mark Krieger, CHLA director of pediatric neurosurgery, Dr. Lola Stravoudis, CHLA pediatrics expert, and Mae-Fay, director of CHLA Center for Global Health, were invited to discuss through the Hunan Pediatric Internet Hospital Consultation Platform. After sharing medical records, CHLA doctors identified with the early stage treatments, and gave advices on rehabilitation training and home nursing for the patient.
This was the first international consultation case of Hunan Internet Pediatric Hospital Consultation Platform since its official opening on June 16, 2016.