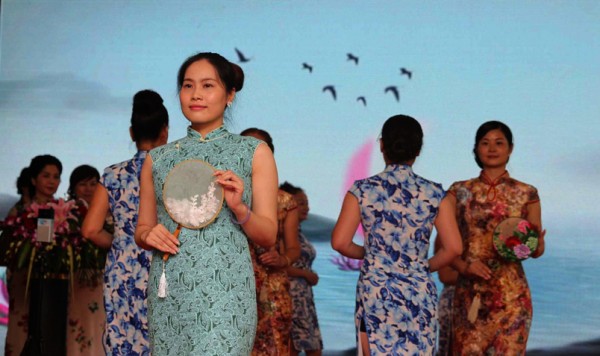 Nvshu themed Qipao (Cheongsam) show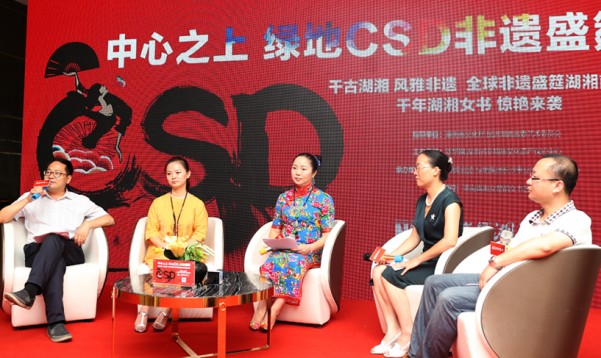 Round table discussion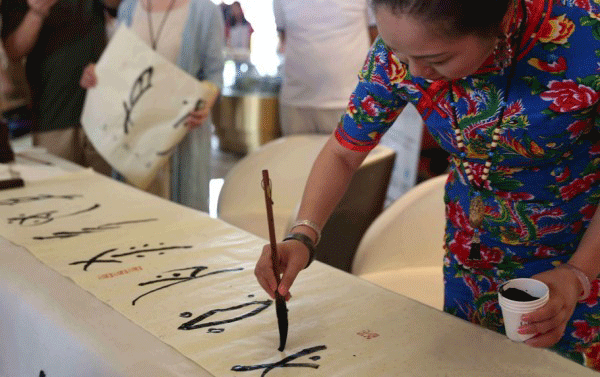 Ambassador of Nvshu Chen Lixin is writing Nvshu calligraphy on the site.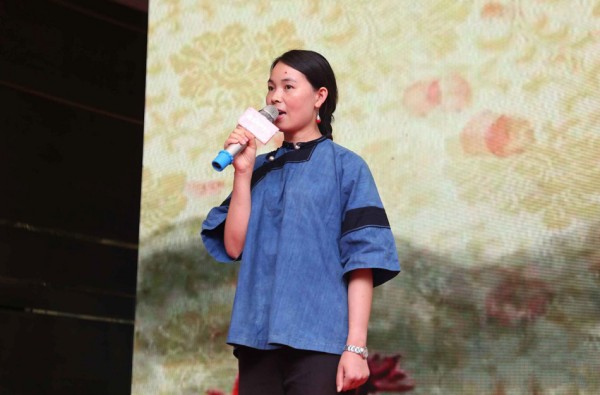 Ms. Hu Xin, the youngest Nvshu inheritor, is putting on a performance.
Jiangyong Nvshu, a national intangible cultural heritage, shined at the Office Center of Greenland Group in Hunan on the afternoon of July 17, 2016. The special show themed on Jiangyong Nvshu was not only the first themed activity of Intangible Cultural Heritage Feast of Greenland CSD, but also a highlight of a cultural festival on ˇ°Ancient Hunan and Elegant Intangible Cultural Heritageˇ±. In addition to Jiangyong Nvshu show, special activities themed on Tantou Wooden New Year Paintings, Bamboo Weaving (patchwork quilt) and other items of intangible cultural heritage will be held in this July.