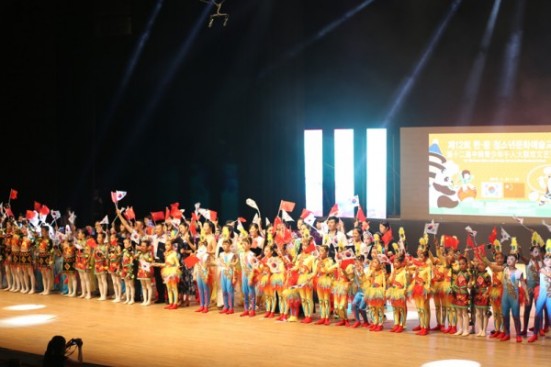 The photo taken on July 28, 2016 shows ¡°Tiddlers¡± performers on the stage in South Korea.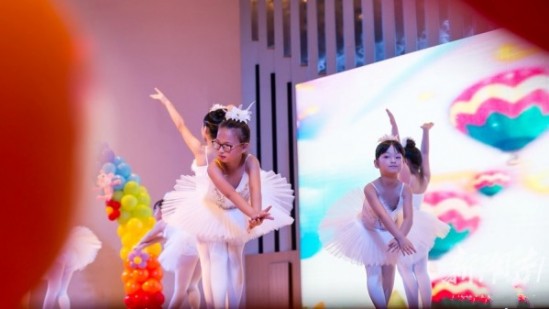 The photo taken on July 23, 2016 shows kids are staging dance performance in Hunan Concert Hall.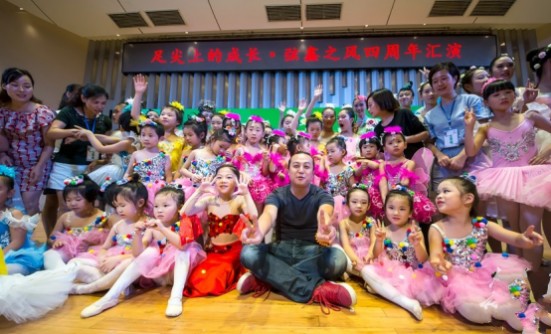 The photo shows the group photo of a dance performance staged in Hunan Concert Hall on July 23, 2016. The 12th China-South Korea Art and Cultural Exchange of Teenagers lowered its curtain recently. Hunan kids¡¯ ¡°Tiddlers¡± won gold award for their brilliant performance. During art shows of the event, Chinese and South Korean kids staged performances with distinctive national features. Chinese kids¡¯ national dances, folk musical instrument performance, and martial arts, as well as South Korean kids¡¯ Taepyeongmu (literally "great peace dance"), Korean songs, and modern dances, made climaxes of the shows one after another. Approved by South Korean government, a parade was staged later at the streets of Gwangju. Performers in Chinese and South Korean national dress attracted numerous Gwangju citizens. This event was co-organized by the Chinese People¡¯s Association for Friendship with Foreign Countries (CPAFFC), Gwangju government, and the Consulate-general of China in Gwangju. Asan international friendly exchange event, it made remarkable contributions to promoting national culture and strengthening friendship between China and South Korea.